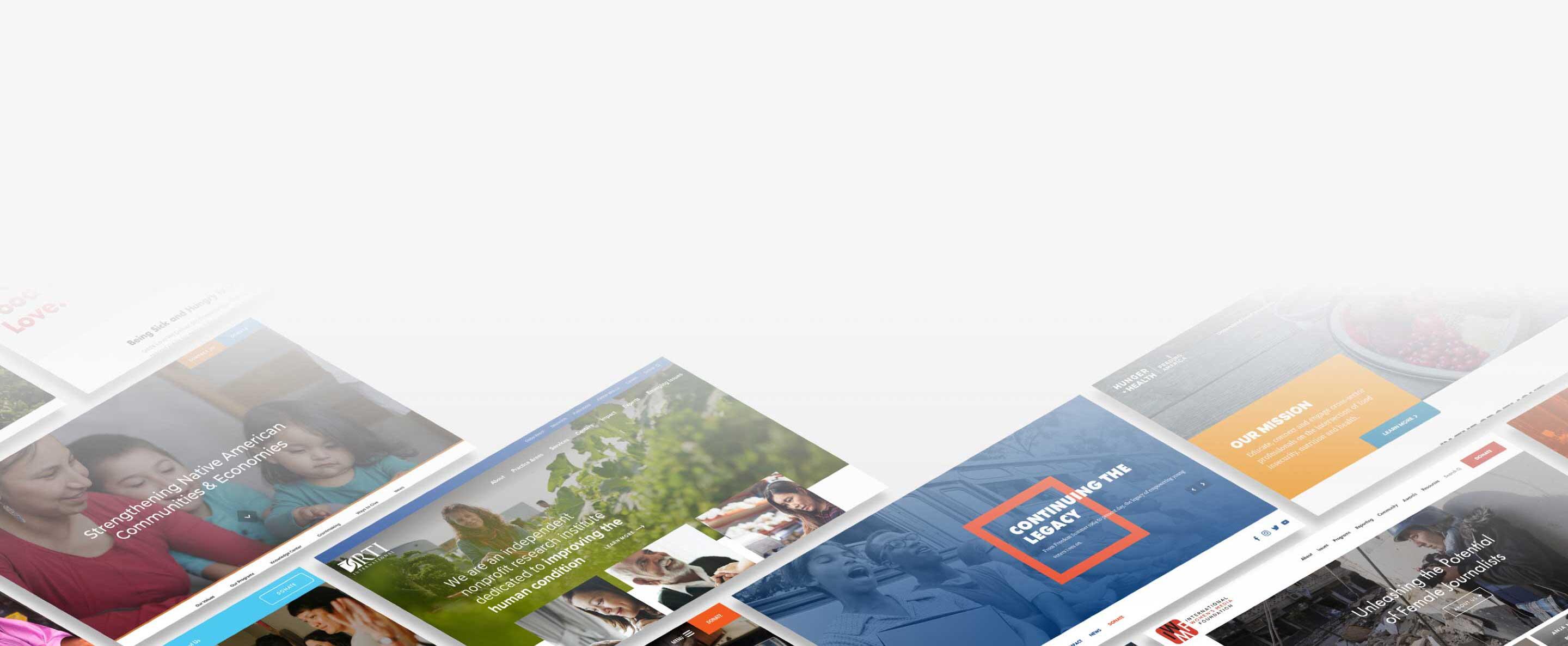 Award Winning
Non-Profit Web Design
Designing and developing purpose-driven non-profit websites for organizations around the world since 2006.
Get Started Now!
We'll be in touch right away.
Purpose-Driven Nonprofit Website Design
New Media Campaigns has helped hundreds of nonprofits around the world plan, design, build, and scale non-profit websites. We're a full service digital agency, helping our clients in all manners of design, development, and marketing, and we do all of the work with our in-house team.
Projects range from international organizations with complex development and database needs to local non-profits working to impact their community. Our non-profit work has won Webby Awards and more, and it has been featured by groups like NPR, Inc. and the BBC.
With our deep and specialized experience in non-profit web development, we're able to help educate you on best practices, advise you on software and donor tools, and guide the process to make sure you get a non-profit website that engages, educates, and excites your stakeholders. Get in touch through the form or read more about our work and process below.
Inspiring Visitors to Action
A non-profit website needs to quickly educate visitors on your mission, engage them with the organization, and excite them to take action. We custom design each non-profit website we work on, striving to differentiate the organization, highlight key calls to action, and impress visitors with beautiful design. Each site is built on a Content Management System to make it easy for the organization to continue growing and refining the non-profit website over time, and we continue to partner with a large portion of our clients after the launch of their site.
How Can We Help Your Organization?
We have been partnering with non-profits since 2006 to help them design, build, and scale custom digital brands.
Upfront Strategy
Strong planning is essential to great results. We help reach your goals through discovery work, analytics research, UX design, information architecture planning, and more.
Branding & Design
Our award-winning designers will help you break through with purpose driven design aimed at exuding the essence of your brand and focused on converting visitors on your site.
Web Development
An in-house team of developers brings projects to life, whether best practices frontend development for Content Managed websites or custom developing digital tools and products.
Digital Marketing
Our strategists can help scale your web presence to achieve your goals through tactics like Search Engine Optimization, content creation, conversion strategy, ad buying, and more.
Recent Non-Profit Website Designs
Non-Profit Website Resources & NMC Updates