If a picture is worth a thousand words, a video may as well be worth a million. Unlike still photography, video captures the subtle nuances of life that are deeply meaningful yet easy to overlook – things like a gentle breeze, a look of compassion, a moment when the light is just right. And as video has become a bigger part of the everyday experience, it has also transformed into a powerful tool for capturing an audience's attention on the web.
As we've mentioned in our posts on 2020's web design trends and political web design trends, many of our clients are choosing to include ambient video on their site's homepage. The term "ambient video" refers to short, soundless clips that play on a loop without any requirement for the site visitor to press play or follow a link to a third-party platform like YouTube. The videos are "ambient" because they serve as a background graphic for text overlays, buttons, or a call-to-action box.
Typically placed in the large hero space at the top of the homepage, these videos can include anything from overhead views of a city to close-ups of a featured product or a company leader. But regardless of their content, the videos all serve a similar purpose: to grab attention and bring the homepage to life.
In this post, we'll run through ten of our favorite ambient video homepages and point out what makes each one effective and special. Some of these examples were created by us, and others are from great sites that we've noticed while browsing the web.
Fleet Feet
Over the years, NMC has worked with Fleet Feet to build and support websites for the franchise's 180+ locations throughout the United States. As a major running retailer, Fleet Feet uses ambient video on their homepage to communicate the company's guiding foci on movement, progress, and sport.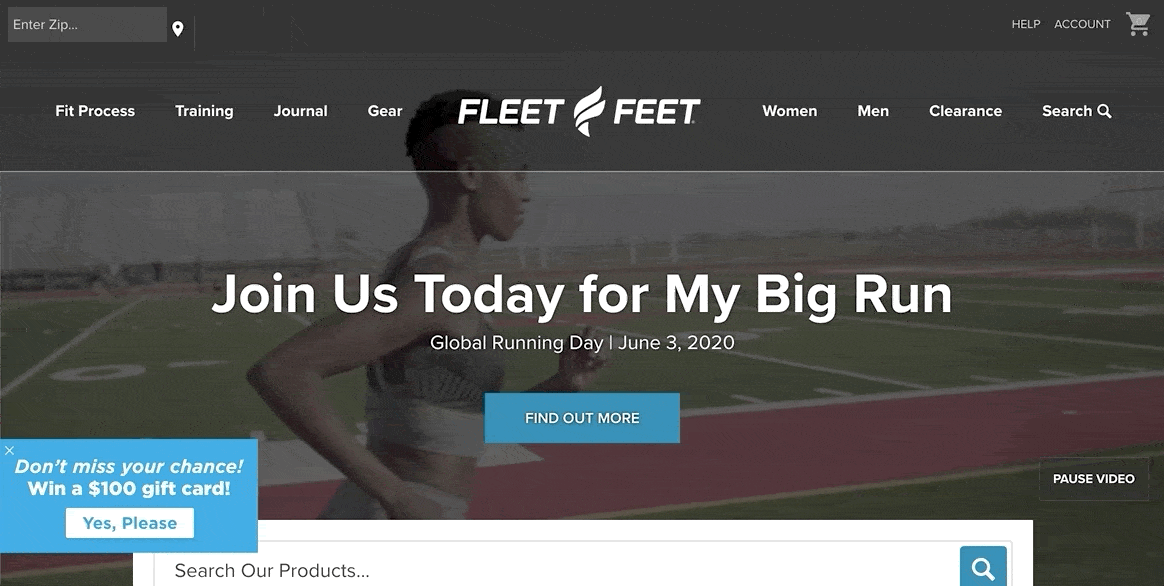 Shinola
Detroit-based luxury brand Shinola uses ambient video to showcase featured products. In this example, the limited edition watch slowly turns before stopping to emphasize the quick clicking movement of the thin second hand. While a still photo may have captured much of the watch's look and feel, the video causes site visitors to pause for a closer look at the casing, strap, and unique face. And in this pause, visitors become more likely to seek out the story behind the stripes.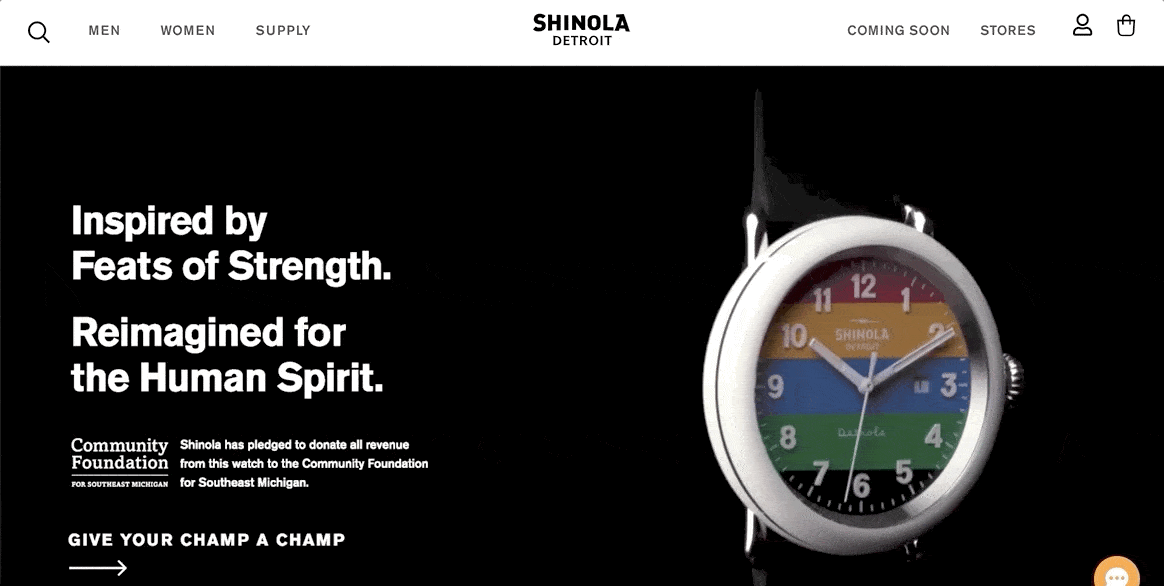 Cal for NC
On the site we created for Cal Cunningham's senatorial campaign, we use ambient video to communicate Cal's dynamic approach and his dedication to connecting with his North Carolina constituents. The scenes are personal, genuine, and local, working together to evoke the strong feeling of community that backs the entire campaign.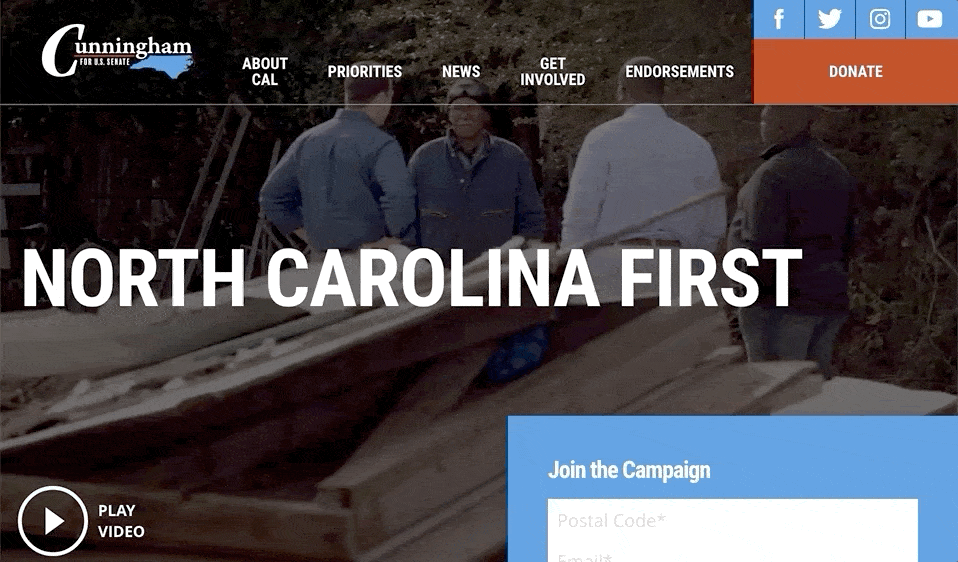 Pure Michigan
Designed to show off all that Michigan has to offer, Pure Michigan's homepage utilizes ambient video to illustrate the variety of experiences that a visitor might have in the state. The short clips are effective because they use a single space to show a wide range of activities – from beer tasting to stargazing – that appeal to many different types of tourists.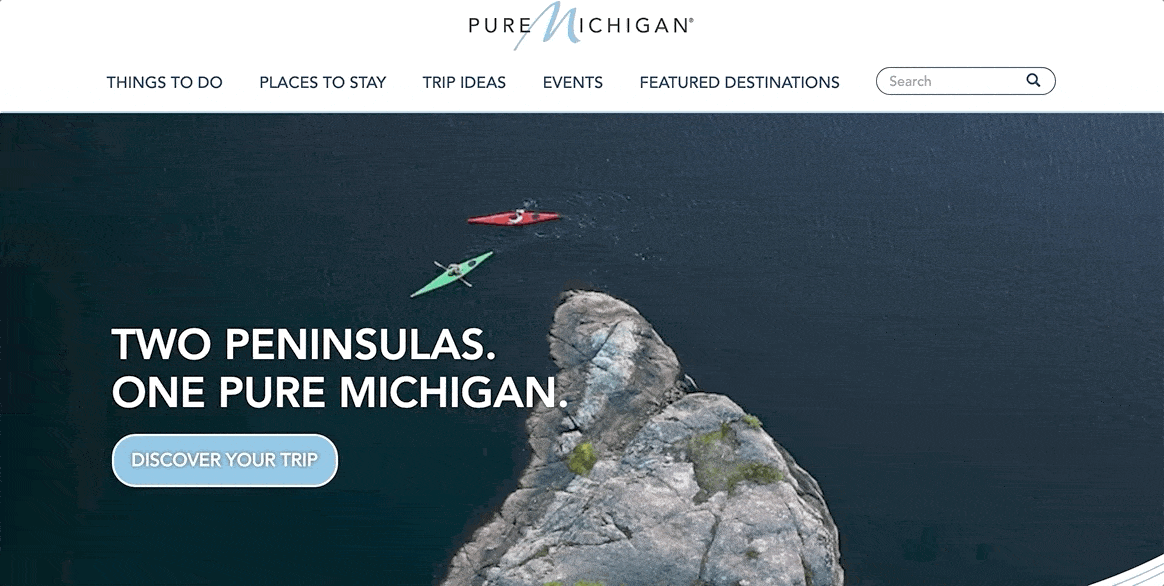 Saxena White
Founded in 2006, Saxena White is a securities litigation law firm that's committed to serving clients with professionalism and a personal touch. In order to bring that personal feel to the website, we employed ambient video to partner with Saxena White's "One Firm Fits All" slogan. By showing community members of all ages and occupations, the video conveys that the firm is equipped to tackle any case with ease.
Saxena White's ambient video differs from other examples because it only fills a portion of the hero space. Aside from adding visual interest, the divided hero further emphasizes the firm's slogan and contributes to the site's modern and clean aesthetic.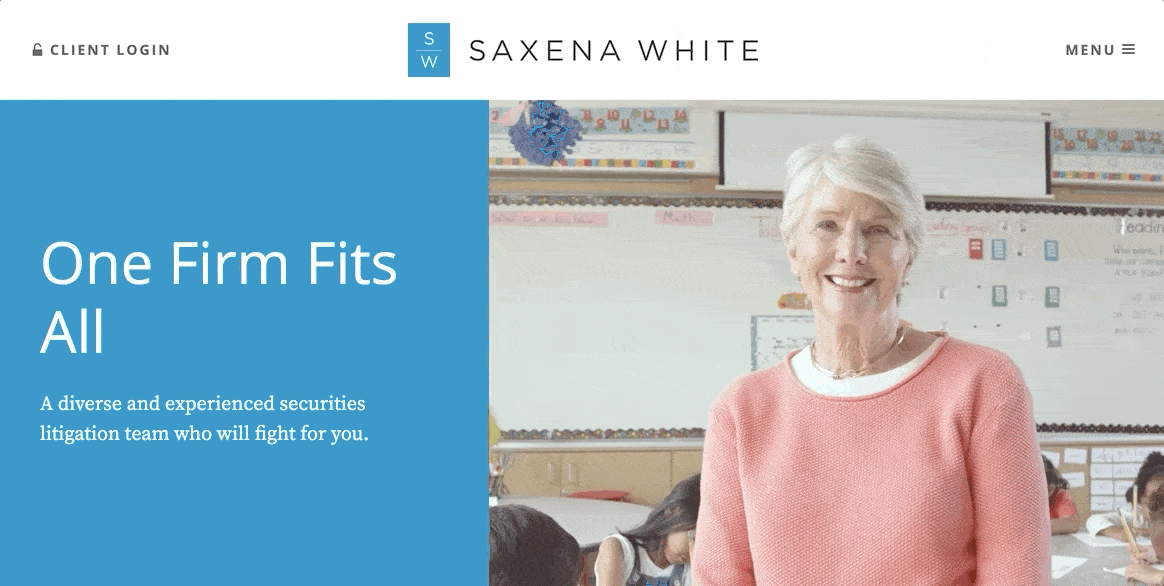 Young Moore
Young Moore, another NMC law firm client, uses full-width ambient video to reinforce its connection to the North Carolina community. The video cycles through iconic scenes of the state's beaches, mountains, capital city, and flag, working dually to inform visitors of the firm's reach and its local focus.
For both Saxena White and Young Moore, the inclusion of ambient video pushes their sites outside of what visitors might expect from a law firm's website. In both cases, video brings a modern, dynamic feel that reflects the firms' similar goal of differentiating themselves from traditional competitor sites.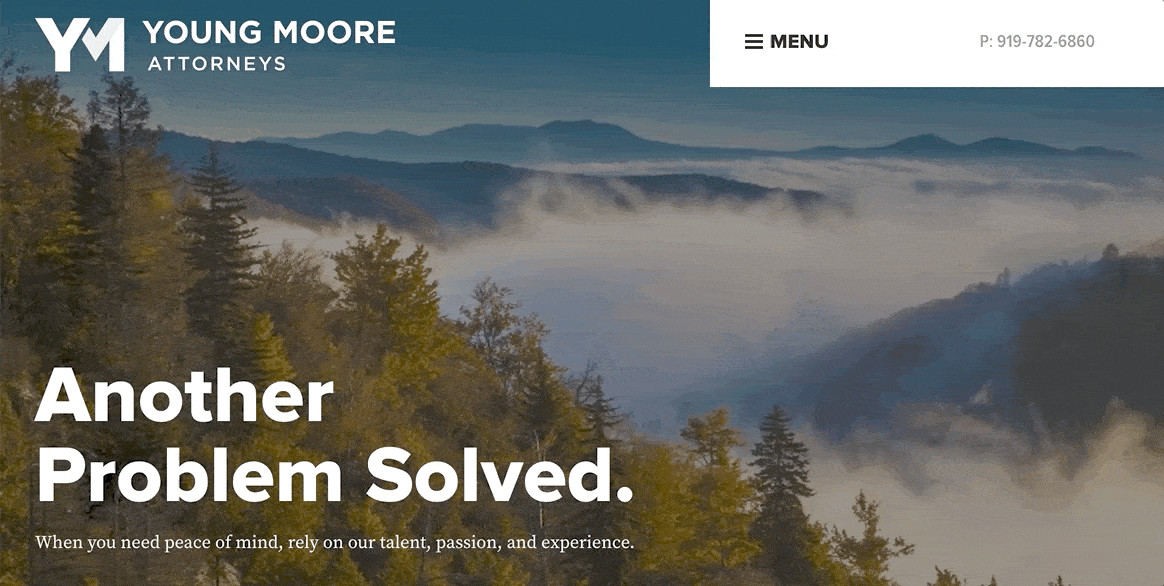 Carlsberg Beer
Danish brewer Carlsberg uses ambient video throughout their homepage to bring the brand to life. Beginning in the hero and continuing in the grid layout below, Carlsberg highlights their "Pursuit of Better" sustainability campaign against video backdrops that feature the beer along with experience-oriented views of Copenhagen. This allows site visitors to connect the product with a lifestyle and a feeling of greater purpose. In short, the ambient videos allow the beer to become more than just a beverage.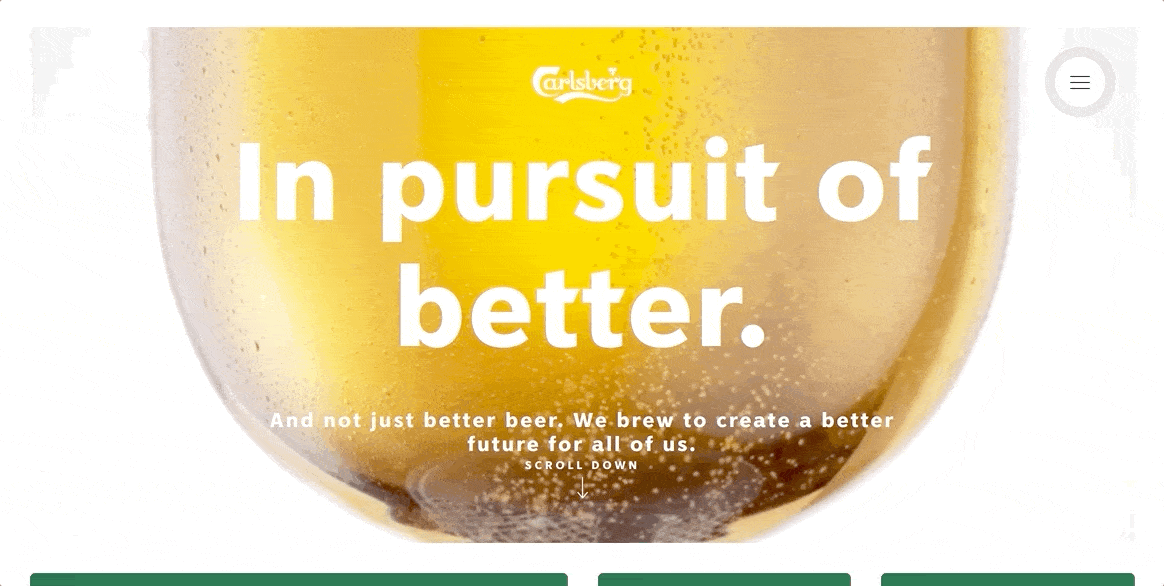 KPF
NMC client Kohn Pedersen Fox is an international architecture firm that designs large-scale projects around the world. Here, ambient video is a natural fit that allows the firm to prominently display recent work and successful completed projects. Unlike still photos, the videos have the unique ability to show the new buildings as they integrate with everyday life.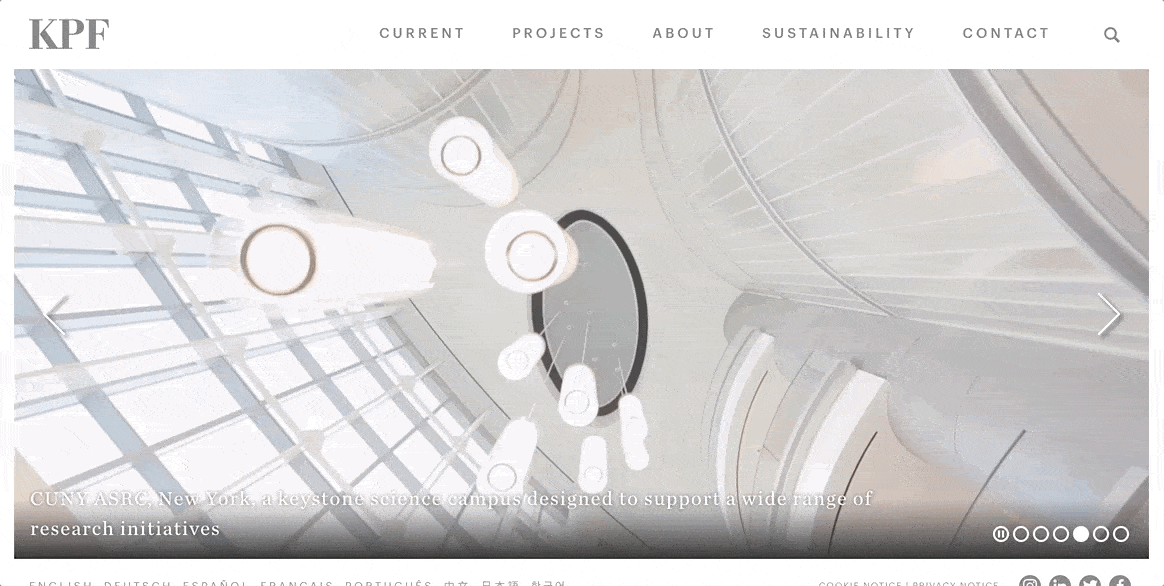 Kovitz
At first glance, Kovitz's website comes across as anything but a wealth management firm. It is fresh, intriguing, and even beautiful. But as visitors explore the site further, they come to realize that the homepage's ambient video is quite symbolic of the firm's guiding principles of perspective and process. In this way, the use of video on the homepage introduces the firm's approach to financial planning and effectively sets Kovitz apart from peers and competitors.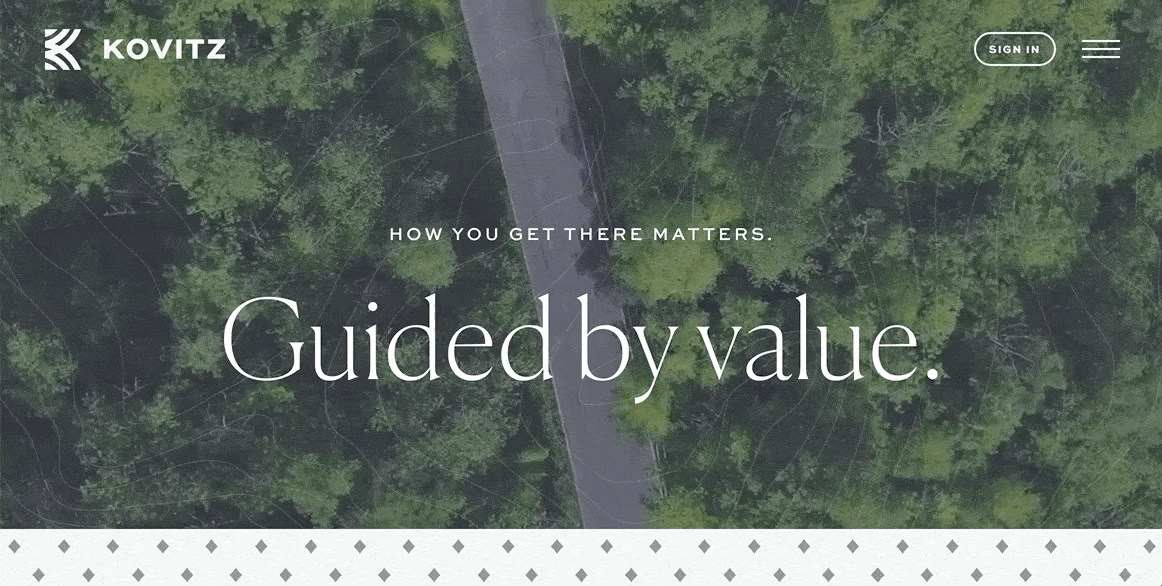 NC Electric Cooperatives
The North Carolina Electric Cooperatives are a group of 26 energy co-ops that work together to bring power to more than 2.5 million North Carolinians. When NCEC approached us to refresh their non-profit website design, we knew that ambient video would be the perfect way to show the organization's work throughout the state. In addition to capturing NCEC's teams at work, the videos also bring energy and motion to an organization whose business is, quite literally, just that.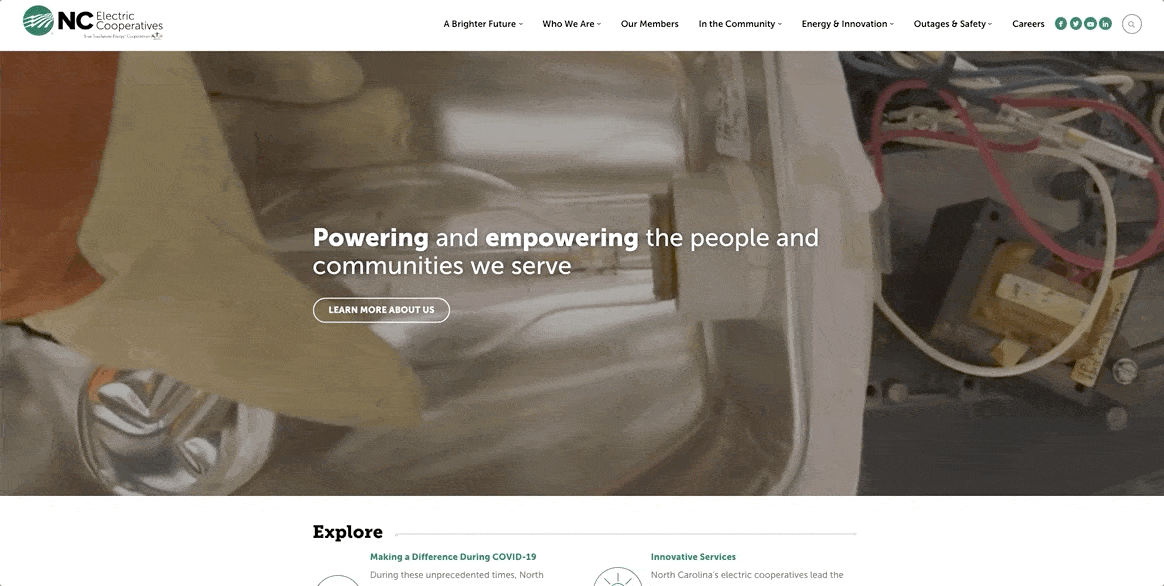 Conclusion
Whether your organization is an emerging non-profit or a long-established law firm, adding ambient video to your site's homepage can be a great way to refresh your digital presence and increase visitor engagement.
If you're interested in learning about other ways to bring movement to your site, check out our blog posts on Examples of Interactive Maps and Animating Icons with CSS.
And as always, we're happy to help you find the perfect way to incorporate any of these features into your next project. Don't hesitate to reach out!