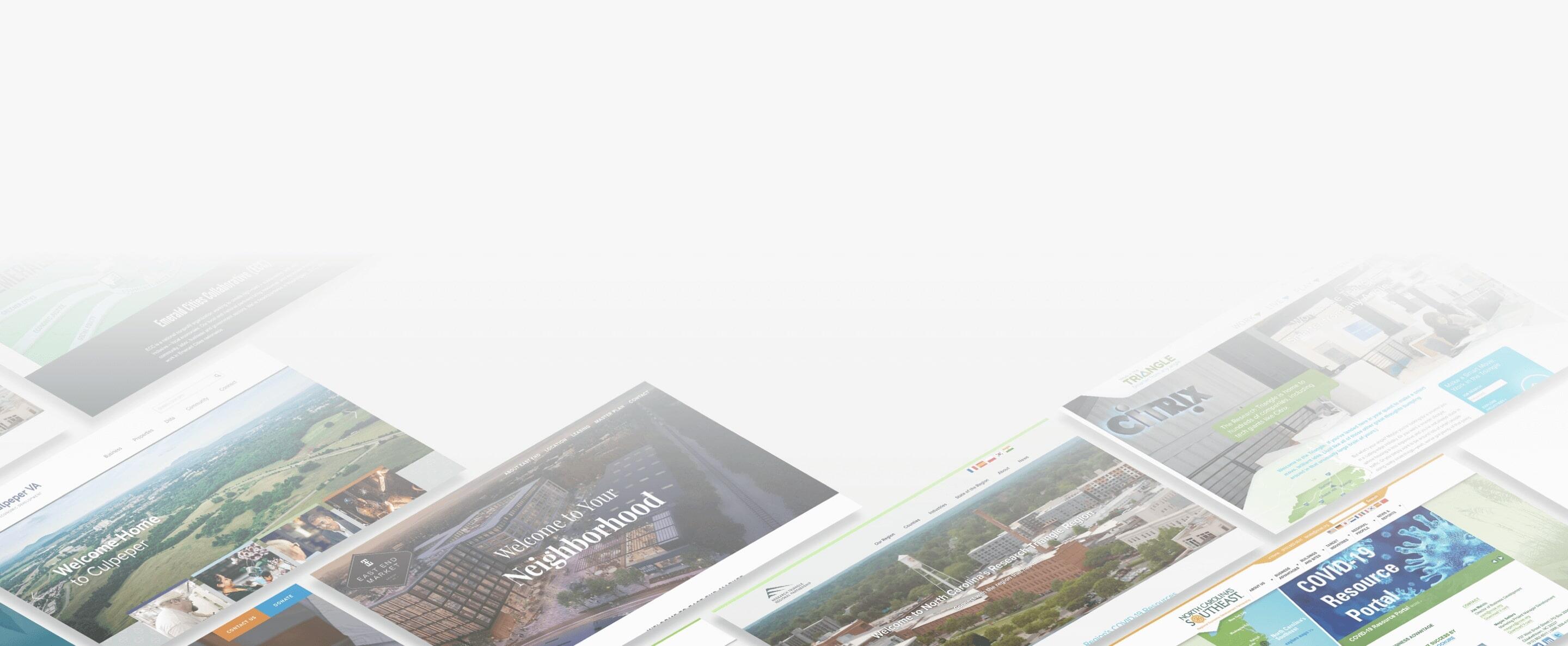 Economic Development
Web Design
Crafting engaging economic development websites for over a decade.
Get Started Now!
We'll be in touch right away.
We Build Great ED Sites
And we can build one for you too. Since 2006, New Media Campaigns has designed, programmed, and launched hundreds of websites across industries, states, and countries. All of that experience has provided our team of full-time web-makers with the skills and know-how needed to make a fast, intuitive, and easy-to-update website for your economic development commission or office.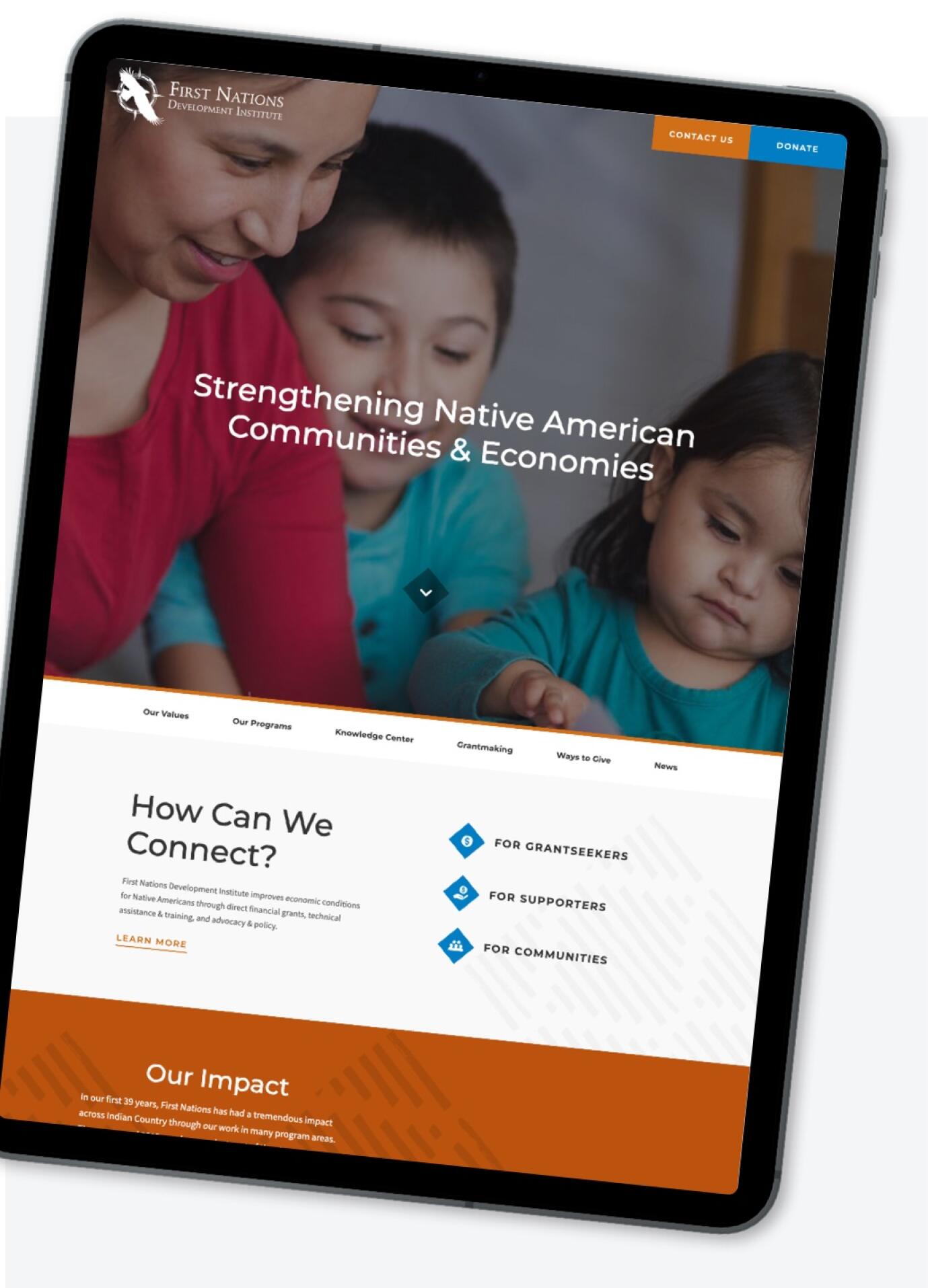 EconDev Design & Development Experience
Our ED experience ranges from compact sites for niche neighborhoods to comprehensive digital hubs for growing towns and counties throughout the United States. We've learned something new from each project that we've taken on, and over time we've picked up on the strategies and best practices for ED websites that separate the good from the great.
Thoughtful Design: Our modern designs anticipate users' needs with intuitive navigation, thoughtfully organized content, and an appearance that reflects the excitement of a visit to the region itself. Through colors, shapes, and typefaces, we'll create a look that energetically introduces site visitors to your region's unique character and personality.
Web Technology that Works for You: In terms of content management, we use and recommend Drupal, WordPress, and HiFi. All three software platforms are sophisticated and easy-to-use, so we'll work together to decide which system is right for your content needs. Regardless of what you choose, we'll make sure that you're able to manage all of your blog posts, news items, press releases, and resources with ease. And we'll even create a custom publishing workflow so that your team can keep up with all of the latest developments in your region.
Built-In SEO Features: Great content doesn't matter if your visitors can't find it online. We'll build in SEO features like top-notch organization, effective metadata, and analytics tracking that will help your site to rank well on search engines and attract organic traffic over time.
How Can We Help Your Company?
We have been partnering with nonprofits since 2006 to help them design, build, and scale custom digital brands.
Upfront Strategy
Strong planning is essential to great results. We help reach your goals through discovery work, analytics research, UX design, information architecture planning, and more.
Branding & Design
Our award-winning designers will help you break through with purpose driven design aimed at exuding the essence of your brand and focused on converting visitors on your site.
Web Development
An in-house team of developers brings projects to life, whether best practices frontend development for Content Managed websites or custom developing digital tools and products.
Digital Marketing
Our strategists can help scale your web presence to achieve your goals through tactics like Search Engine Optimization, content creation, conversion strategy, ad buying, and more.
Recent Economic Development Website Designs
Make the Most of your Site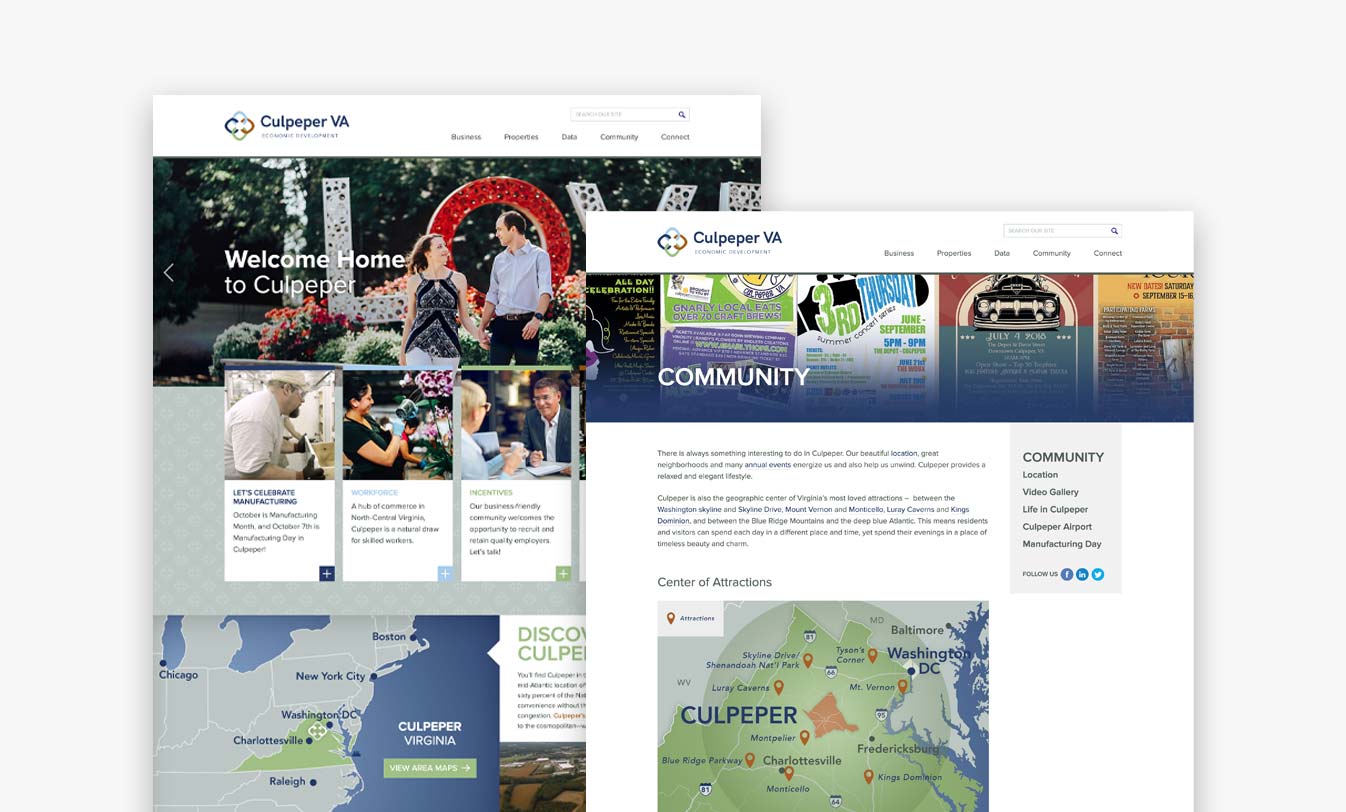 Stellar economic development websites utilize strategic content and helpful tools to best serve site visitors. We'll help you to identify and implement features that will take your site to the next level.
Encourage Engagement: Users who engage with your site are more likely to become genuinely interested in visiting or relocating. The best ED sites feature tools like custom interactive maps that grab attention while offering valuable information about the region.
Show Off Your Best Features: Think about your site from your users' perspective. What do they need to know about life in your area? Successful ED sites are packed with content about what it's really like to live, work, and play in the region. Our clients have done this by including videos of local attractions, interviews with residents, in-depth neighborhood guides, and more.
Advertise Job Opportunities: No matter how many lifestyle perks your area can offer to prospective residents, you'll also need to demonstrate that jobs are stable and available. Many ED sites do this by profiling their top industries and major companies that contribute to the business scene. In addition, it can be a smart idea to include a current list of open positions – either at the town or government level or on behalf of local businesses. The easier it is to find job openings, the faster they can be filled!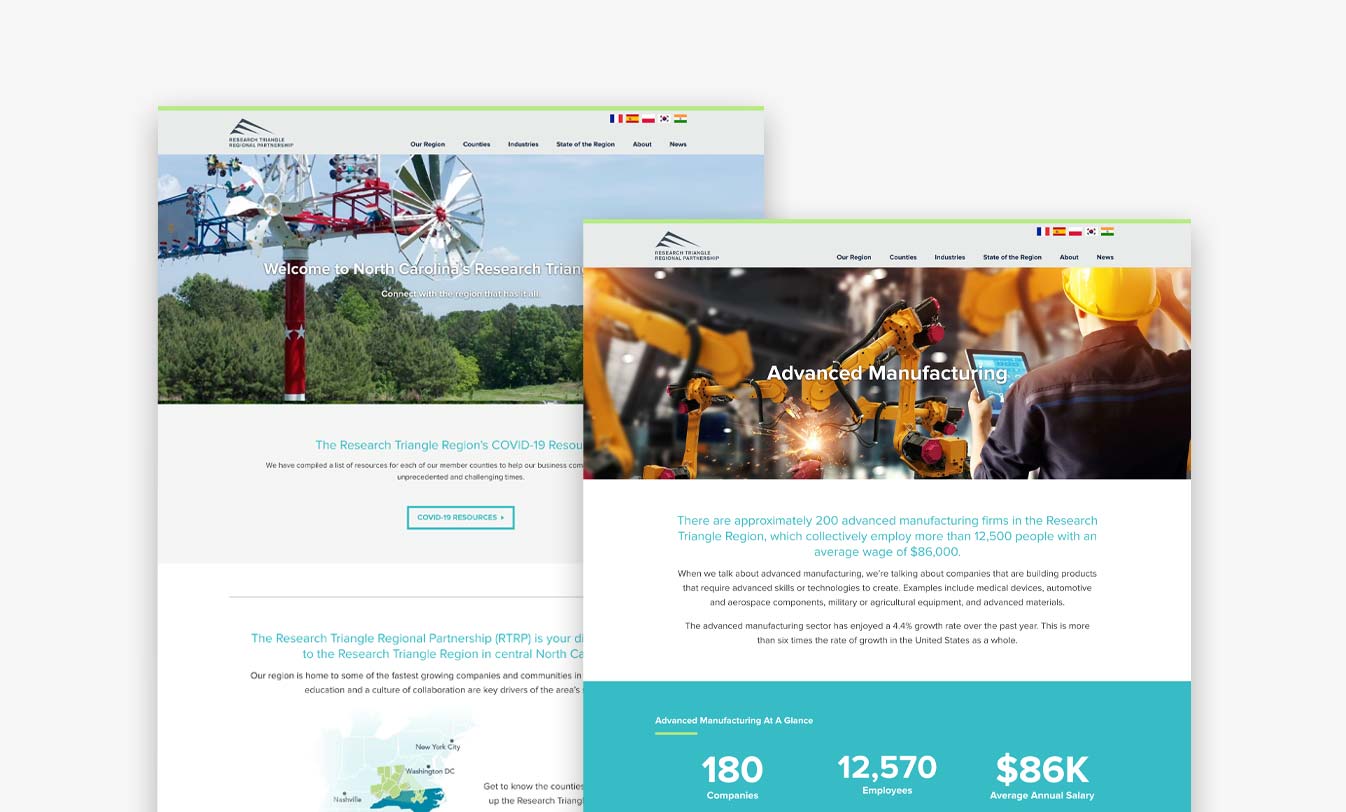 Attract Business Relocation: One of the main purposes of an ED site is to drive companies and individuals into your area. Individuals might be swayed by rich lifestyle content and employment opportunities, but businesses need more specific guidance and information. Make their research process as easy as possible by featuring available sites for relocation, incentives for businesses, information on taxes and utilities, and statistics about the local labor force.
And More: Need a solution that's unique to your site? Our experienced team is fully equipped to tackle any challenge – whether that means integrating your existing tools or developing a new feature that's completely custom. Our promise to you: a great-looking site that won't break your budget.
Econ Development Website Resources & NMC Updates