Since our founding, we've taken great pride in our work with nonprofit organizations. We've worked with all types – large, small, local, international – and the resulting projects have been featured by groups like NPR, Inc. and the BBC.
We love nonprofit website design for many reasons, but particularly because of the unique energy and passion that comes through in each of the finished websites. Take a look at this sampling of our recent nonprofit work and you'll see what we mean!
MiracleFeet is a North Carolina-based nonprofit that works globally to treat children born with clubfoot. Their website features ambient video, bold colors, and striking photography for a look that's both compelling and dynamic.
Read more about the project in our MiracleFeet case study and visit our blog for a closer look at the custom donation platform that we created for the site.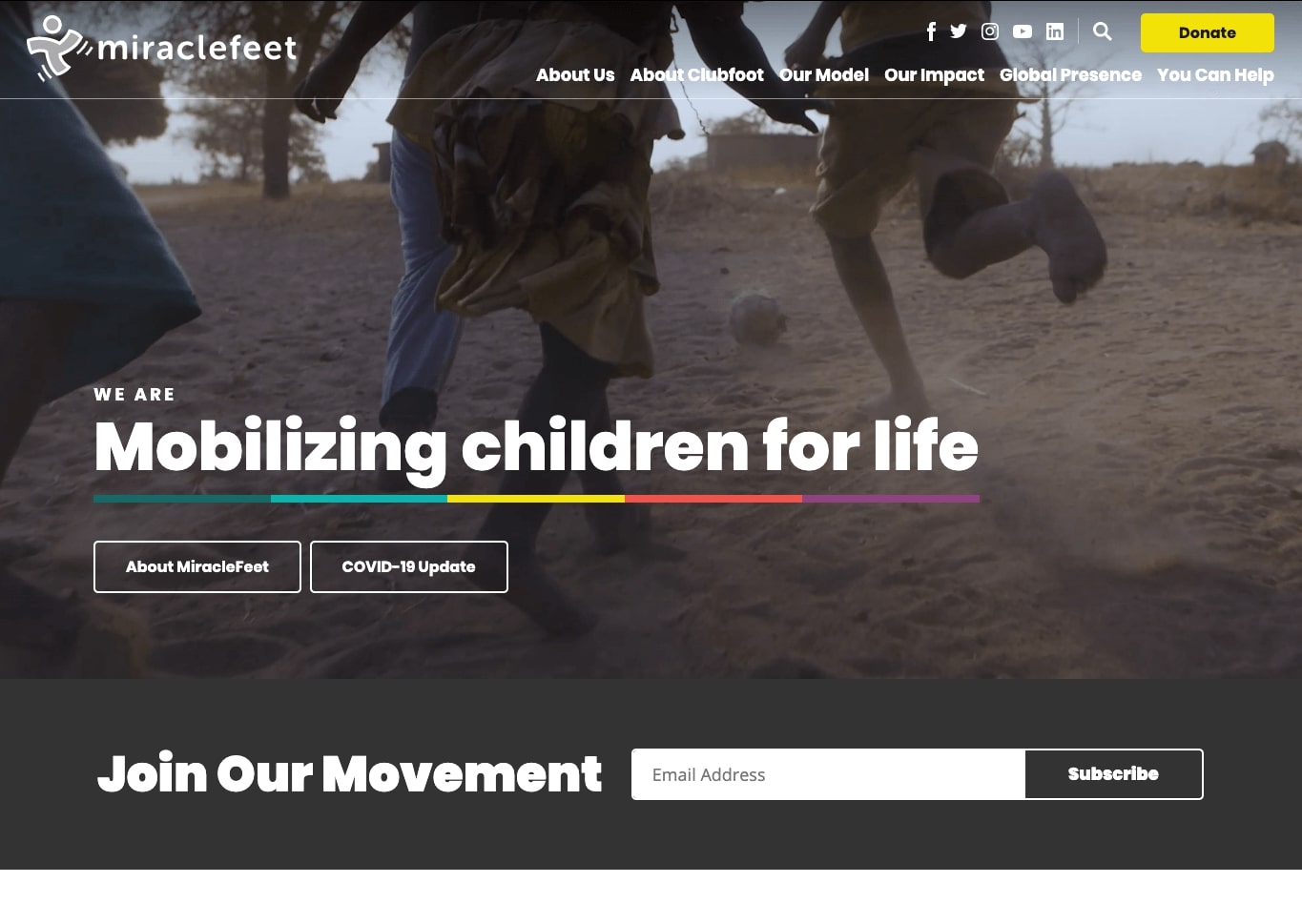 Over the past 30 years, Trees Atlanta has built a national reputation for its conservation efforts in the growing Atlanta metro area. Their look had become somewhat dated, so we worked with the organization to develop an entirely new logo and visual identity. The finished product combines playful illustrations, gentle curves, and a bright color scheme for a feel that's modern and fresh.
Read more in our case study, Branding an Icon in Local Conservation.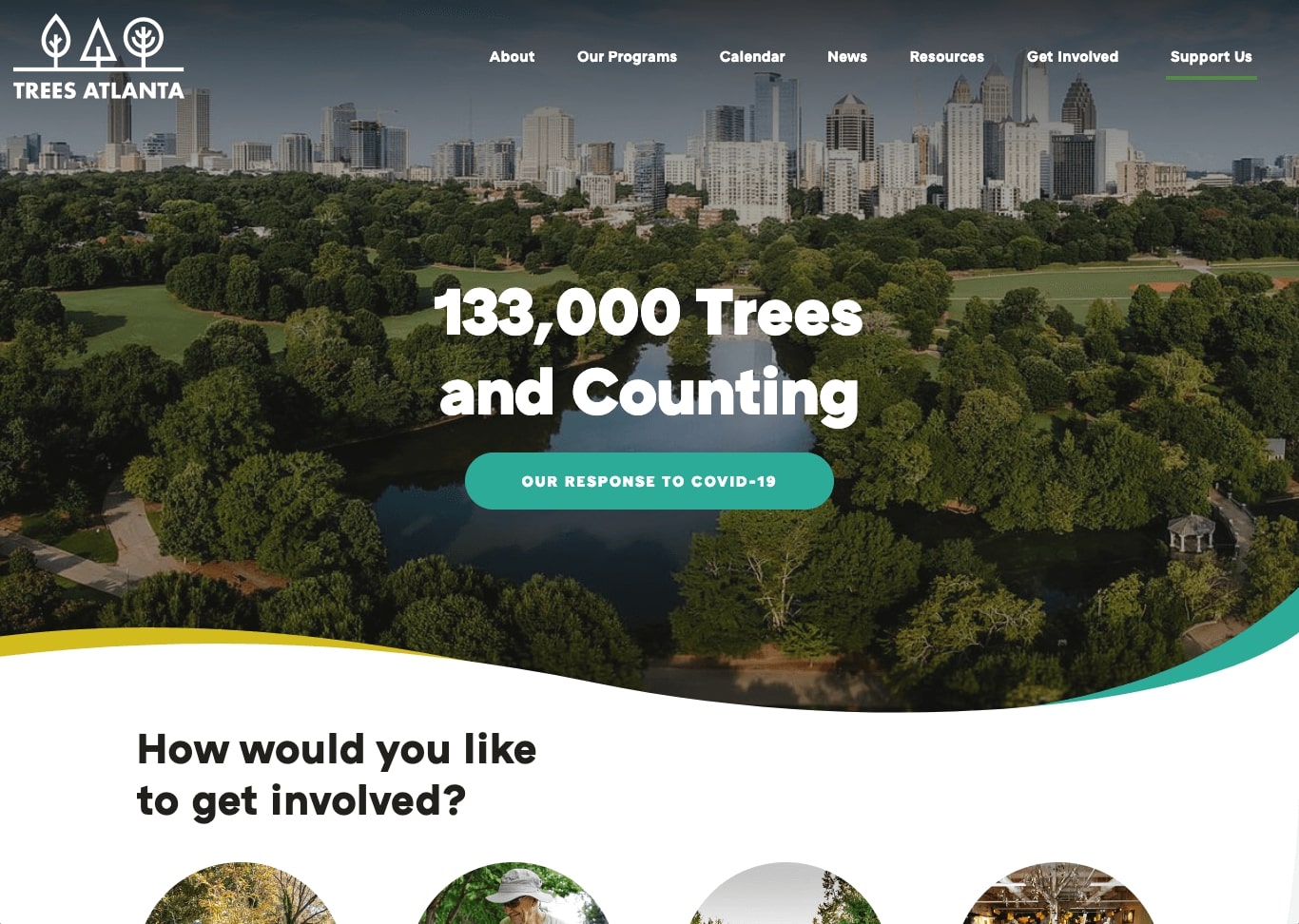 The International Women's Media Foundation is a powerful nonprofit that trains and supports female journalists as they report on the world's most pressing news. We worked with their team to build a website that utilizes high quality images, plentiful whitespace, and vibrant accent colors to highlight their programs and work.
Discover more in our case study, Empowering and Connecting Women Journalists Around the World.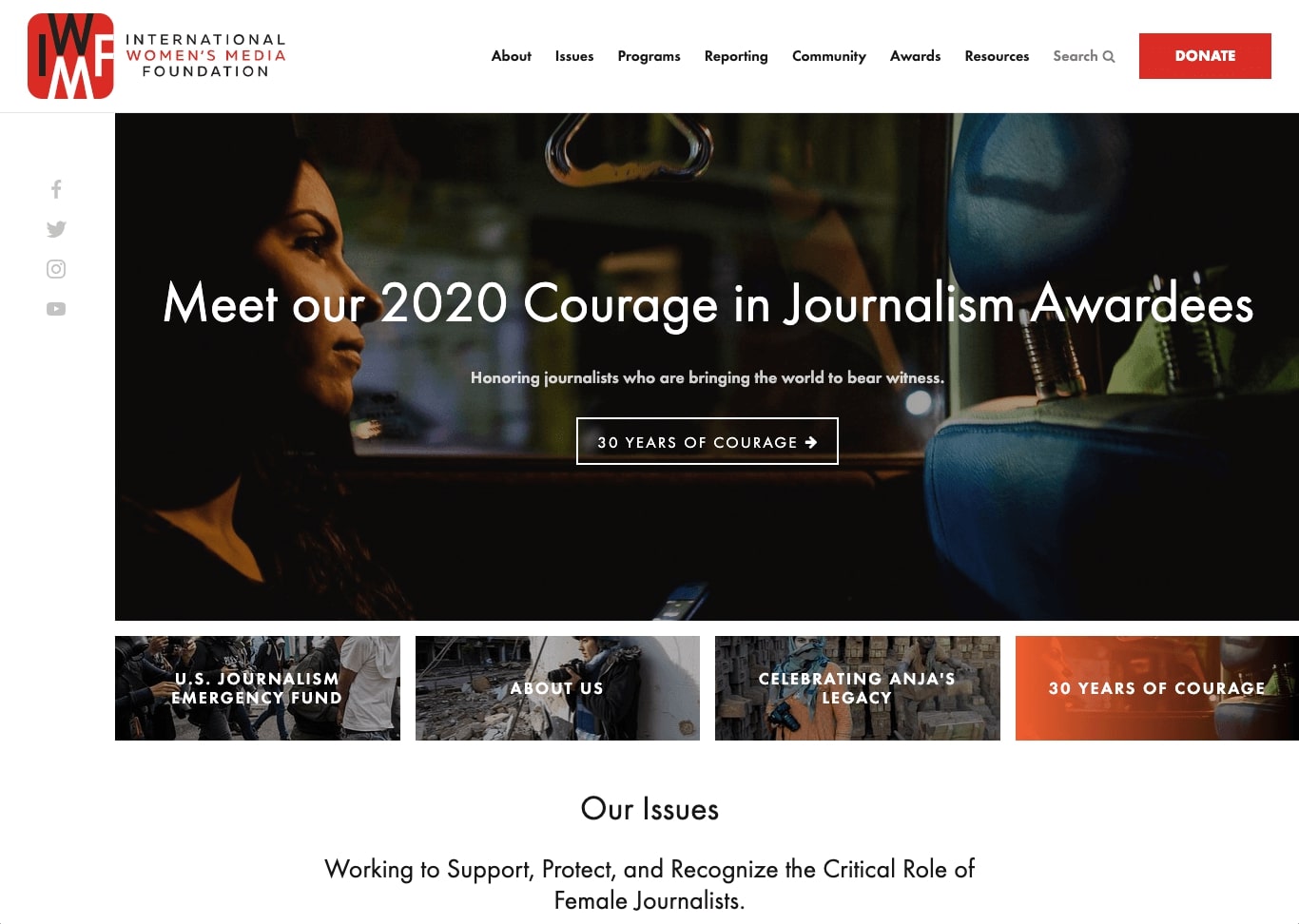 Working closely with our friends at Brooklyn-based design agency Franklyn, we developed a clean and modern website for God's Love We Deliver, a prominent New York nonprofit. We love how the design incorporates fun icons, unique layouts, and subtle color blocking throughout.
We're proud to share that the project was a 2019 Webby Honoree – proof that our agency partnership program consistently produces excellent, award-winning work. Read more about what that went into the website in our in-depth case study.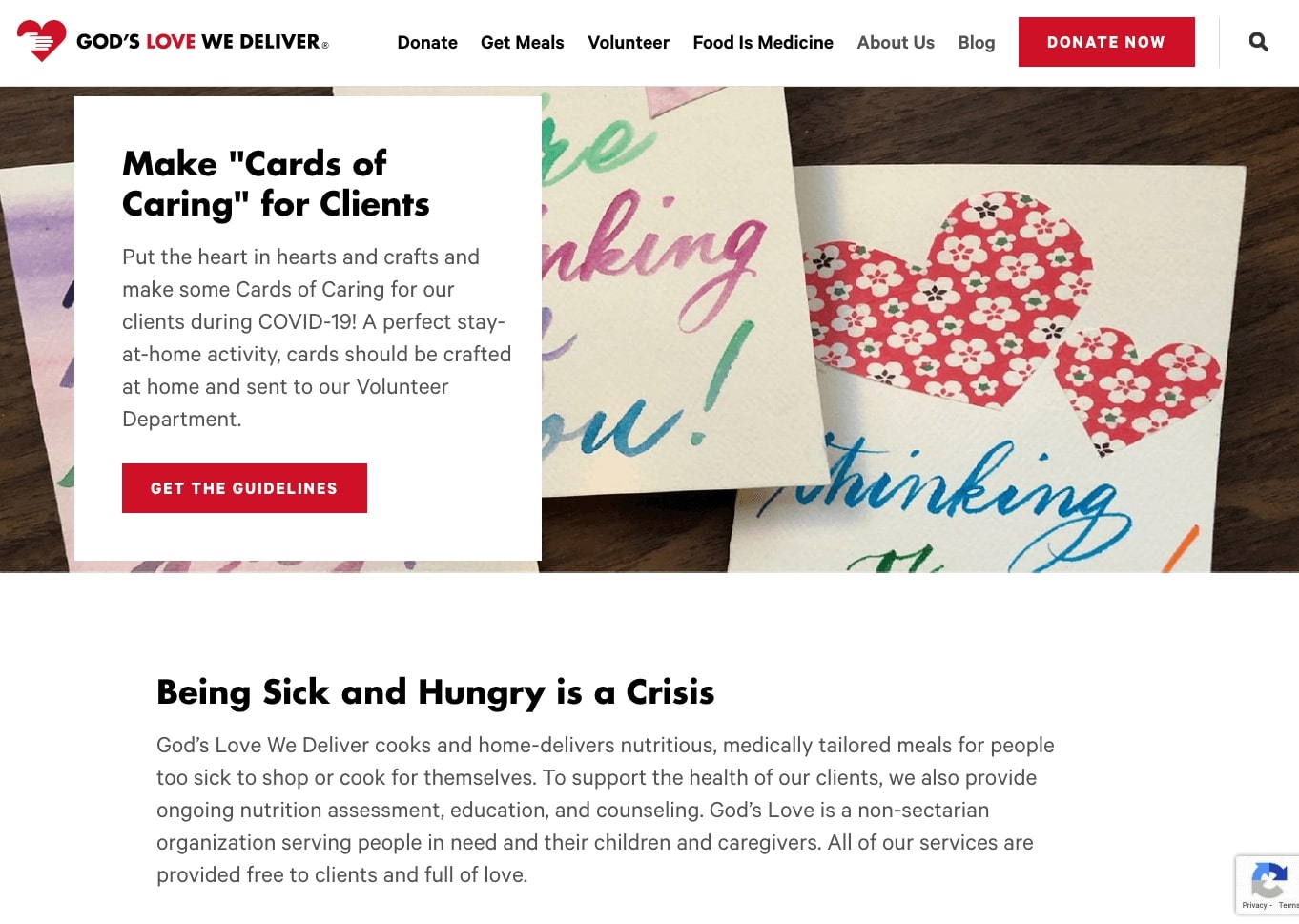 Each year, Feeding America partners with 60,000 food pantries to fight hunger in the United States. As they prepared to launch their Hunger+Health initiative, the nonprofit turned to NMC to design and build a digital platform for the new effort. The resulting website brings together clean lines, bright colors, and robust resources for a look that connects to the main Feeding America identity while establishing Hunger+Health as a standalone sub-brand.
Read more about the project in our Hunger+Health case study.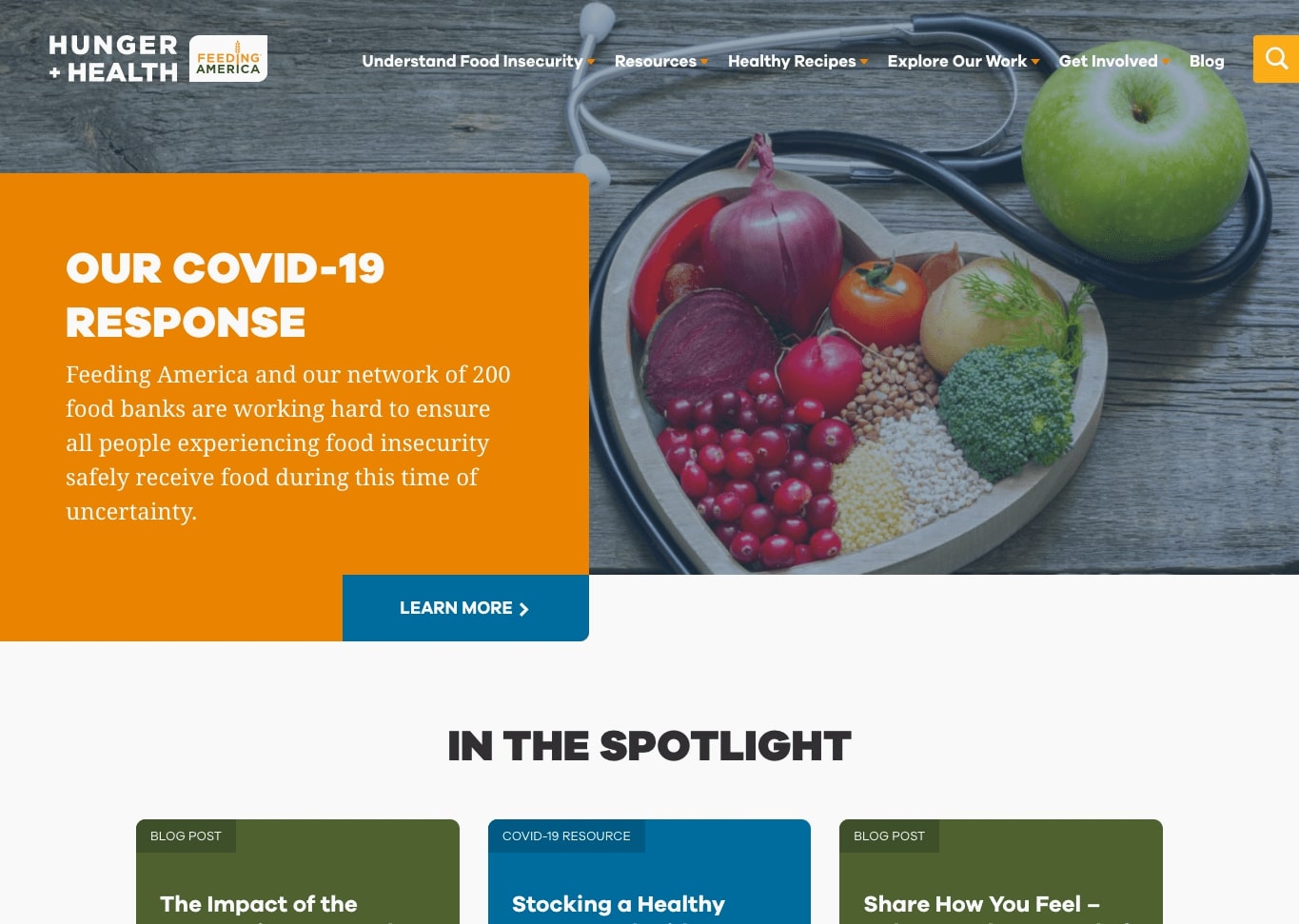 Based in North Carolina's Research Triangle region, RTI International is an innovative research institute that seeks to improve the human condition through scientific research. Their website neatly organizes their practice areas, service offerings, and publications into polished layouts that are intuitive and approachable for site users.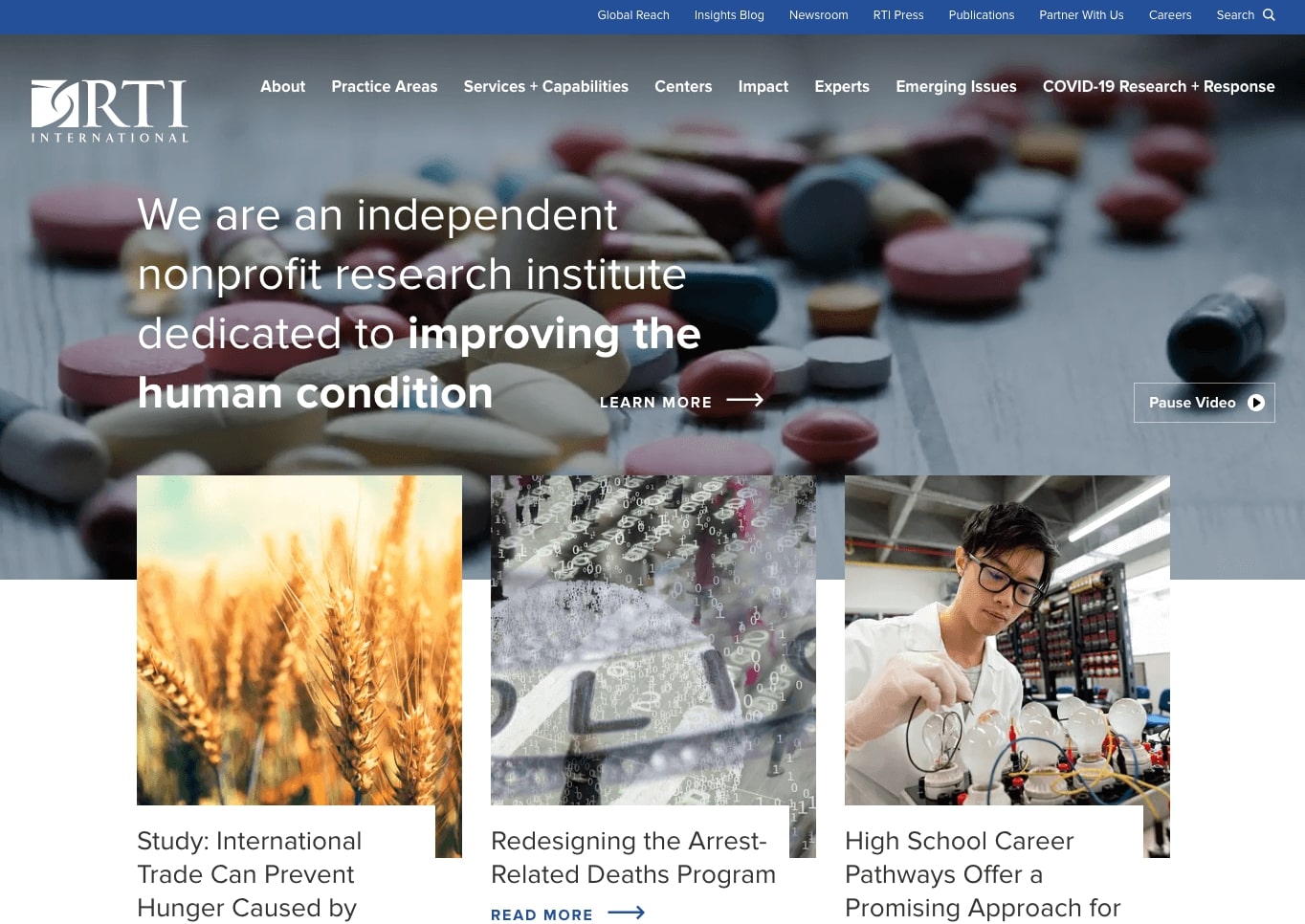 First Nations Development Institute improves economic conditions for Native Americans through direct grants, training programs, and advocacy work. They approached NMC for a full visual language redesign (and website!) that would communicate the human impact of their mission while engaging supporters and program beneficiaries.
The design accomplishes First Nations' goals with plentiful imagery, informative program hubs, and helpful tools like a custom grant search directory. Read more in our case study.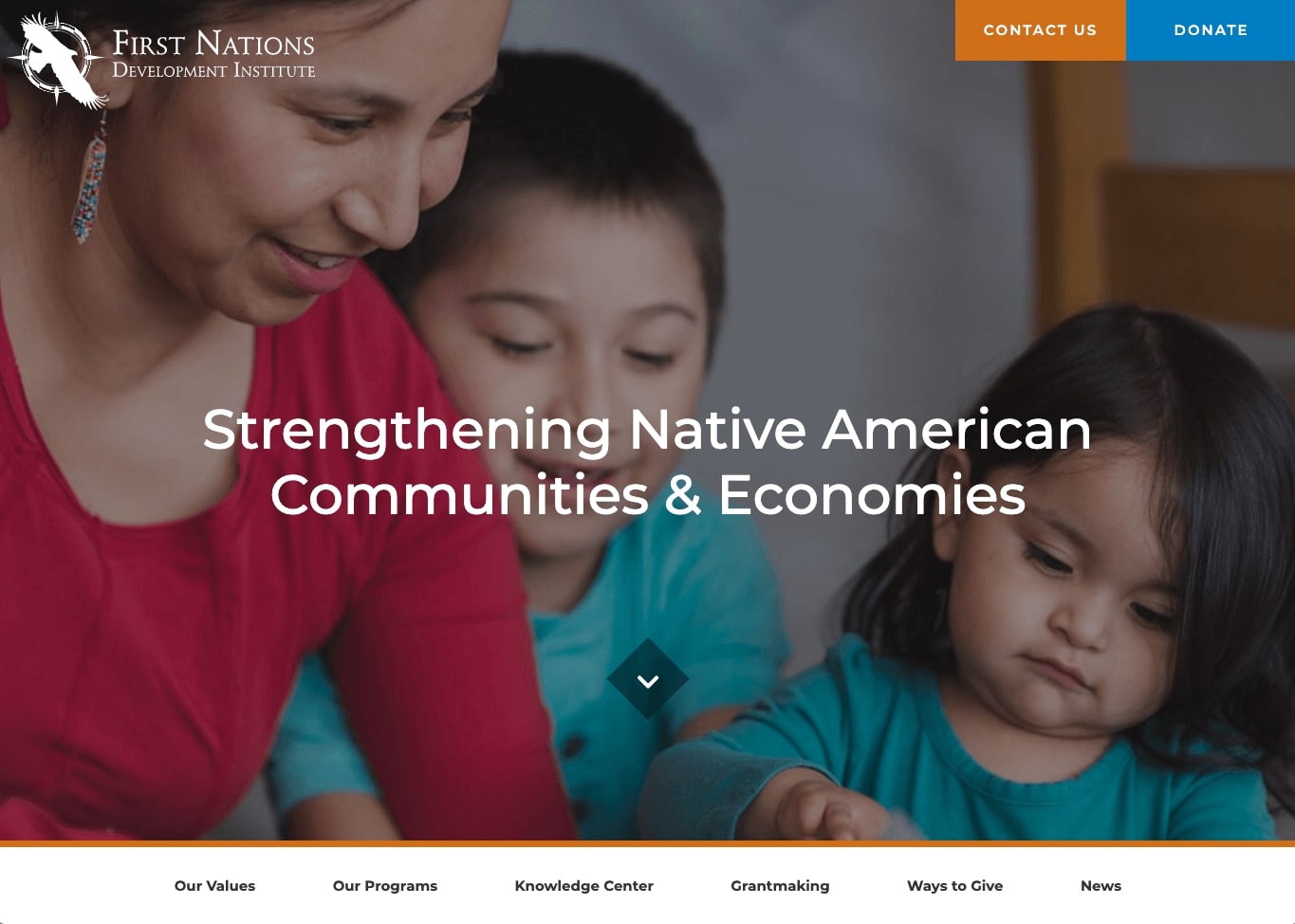 Moishe House is a network of more than 100 intentional communities for Jewish young adults. Considering their involvement with young people, Moishe House came to us in pursuit of an engaging website that would capture the organization's energetic spirit while communicating their global reach and impact. The finished website uses bright colors and modern design elements to do just that.
Read more in our case study, Building and Inspiring Jewish Communities Around the World.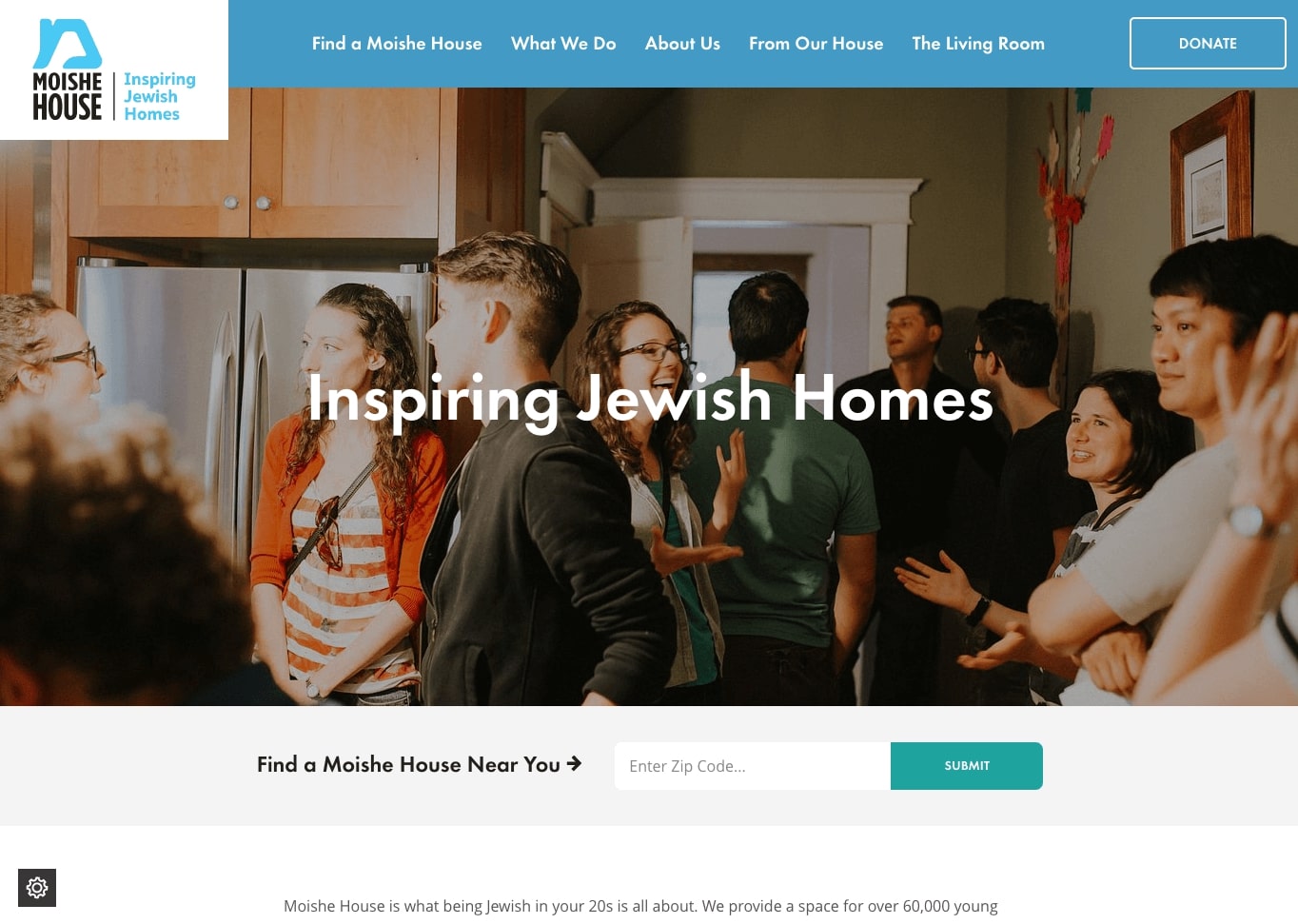 Chapel Hill Community Arts & Culture works with local artists and town officials to celebrate creativity and public art. When creating their new website, we paired playful shapes (inspired by their logo!) with streamlined layouts and a modern, card-driven design.
Check out our case study for a closer look at the project.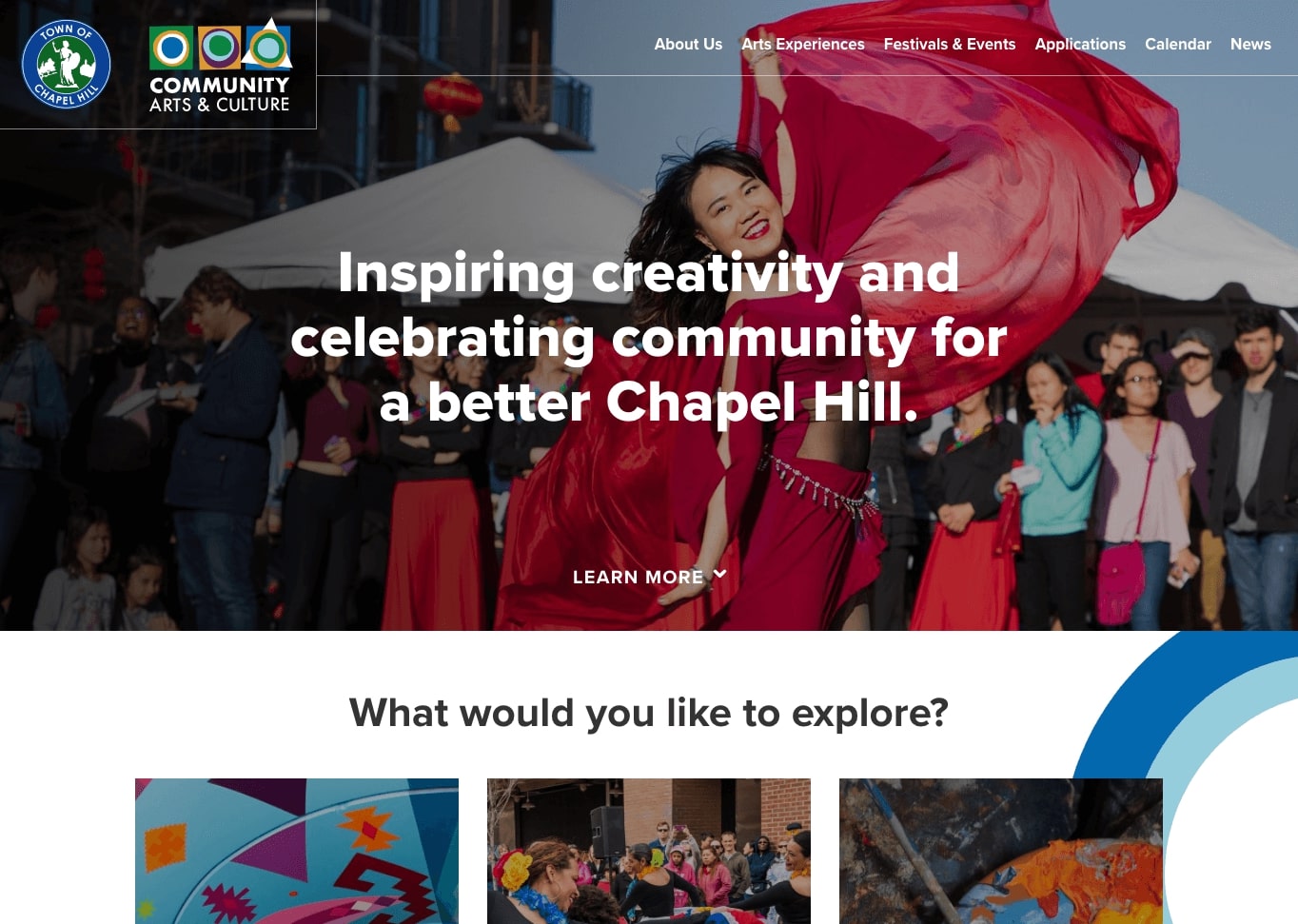 Intrahealth is a global health nonprofit that supports healthcare workers in over 100 countries. They approached NMC to create a new website and visual identity that would convey their impressive impact while clearly organizing over 5,000 pages of content. The result: a sleek platform that employs megamenus, an interactive map, and comprehensive country pages to ensure easy navigation for site users.
Read more about the Drupal-based setup in our case study.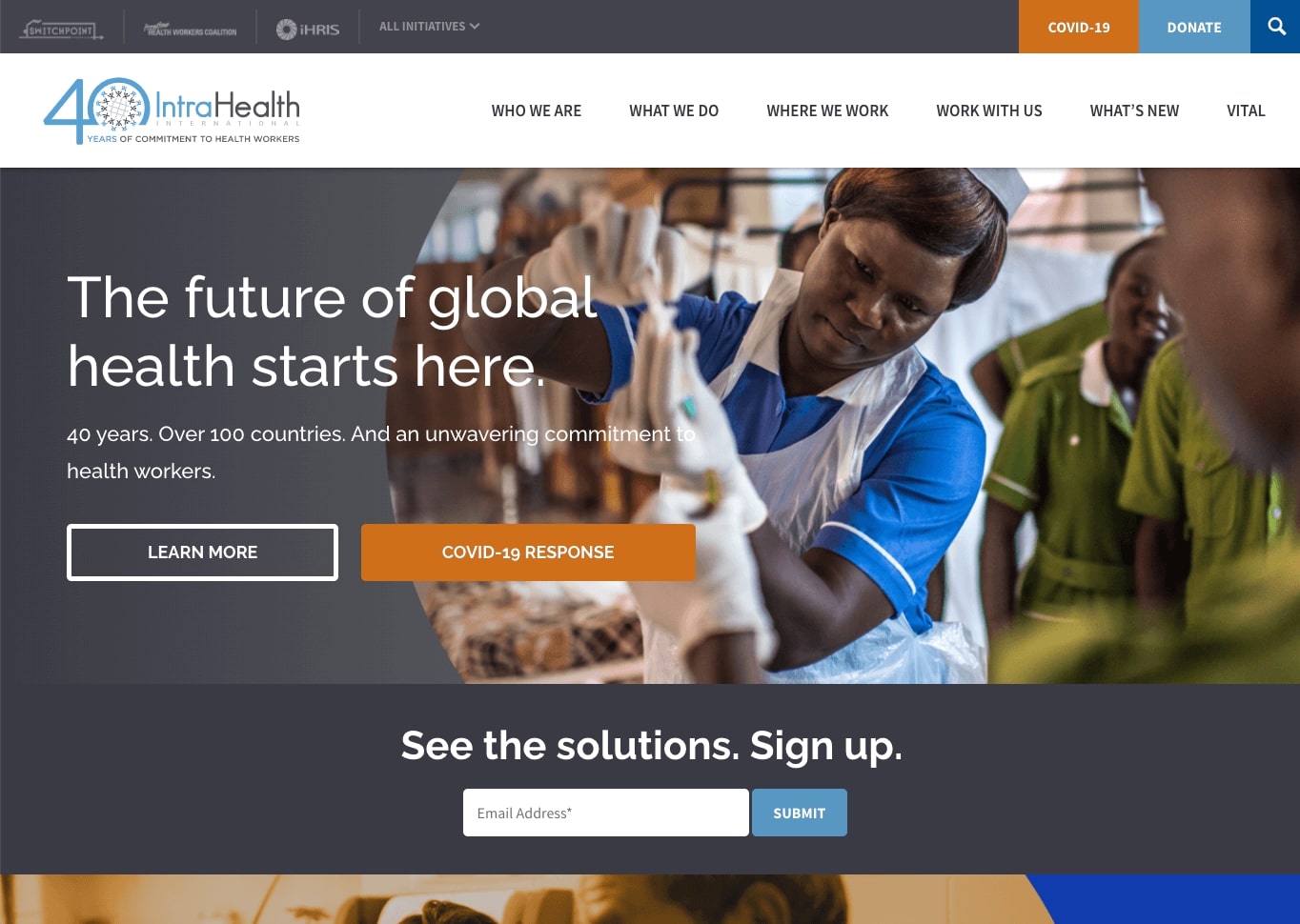 The North Carolina Community Foundation serves communities across the state with direct grants, endowments, and resource allocation assistance. In order to continue engaging supporters and attracting new donations, NCCF reached out to us to design and build an attractive new digital platform.
The website combines streamlined designs with useful tools like a searchable funds database and an interactive map. Read more about the site's helpful features in our case study.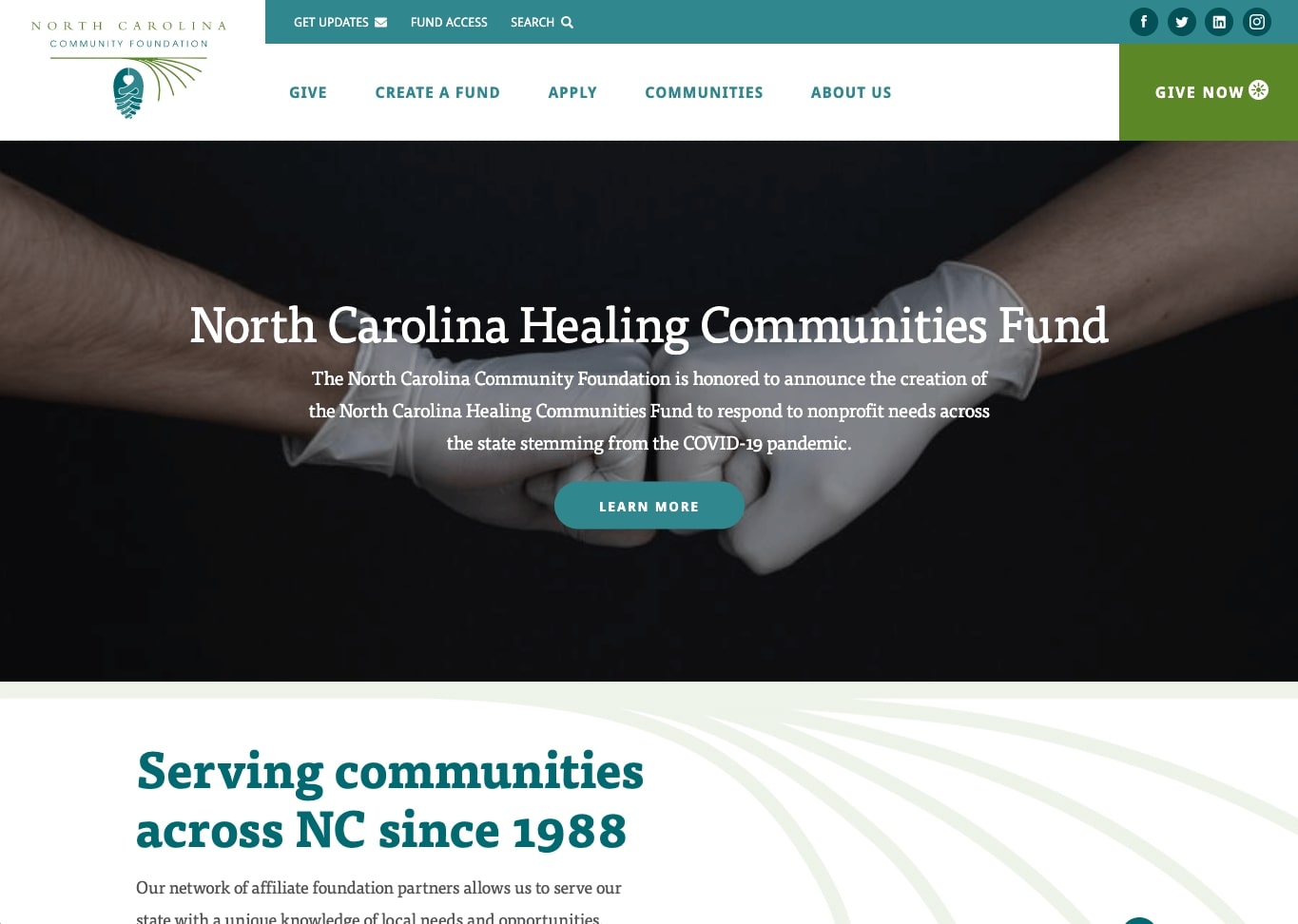 Collaborative Classroom partners with schools and districts to help students grow academically while developing essential social and emotional skills. We worked with their team to create a website that highlights the organization's core programs with color, movement, and an easy-to-navigate organizational structure.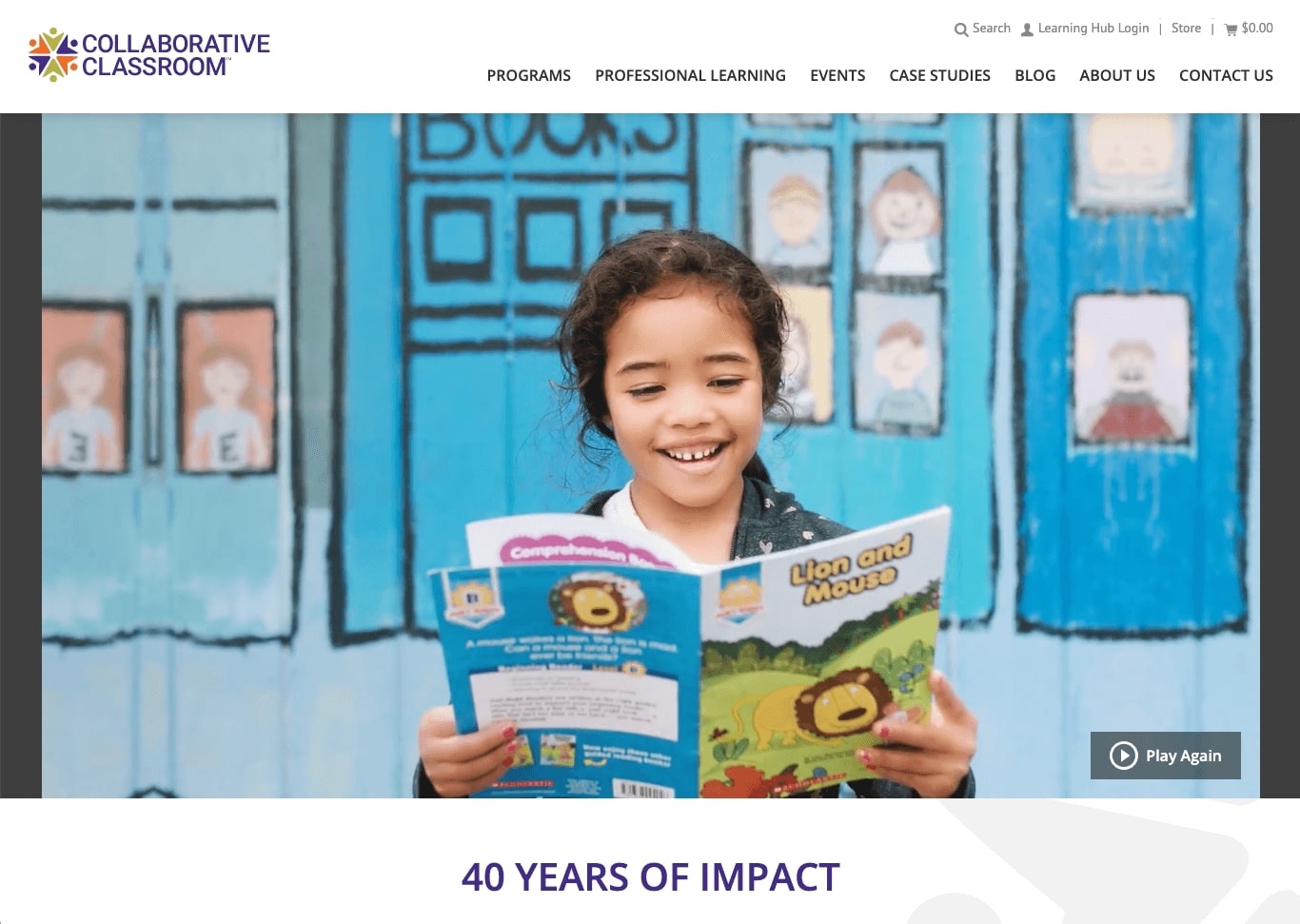 Living Goods uses innovative mobile technology to support thousands of community health workers in Kenya, Uganda, and Myanmar. Their new website incorporates graphic stat bars, unique background textures, and strategic content organization to engage users and inspire further exploration of Living Goods' work.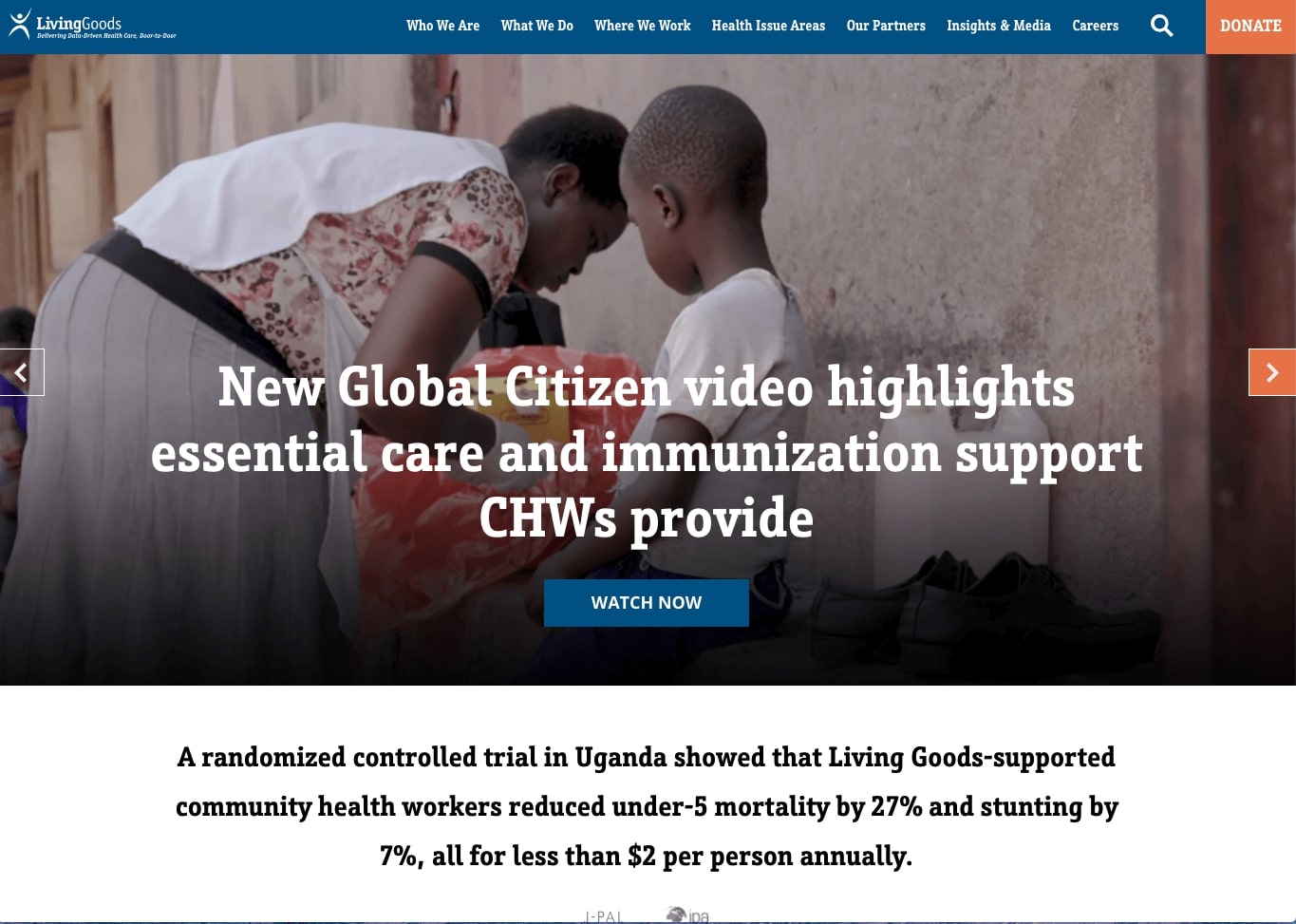 Founded in 1982, The Classical Station broadcasts high quality classical music for fans all around the world. In preparation for their third decade on the air, the station came to us for a new website and visual identity that would showcase their sophistication and unique online streaming platform.
The website accomplishes those goals with a user-friendly streaming function, a live-updating playlist, and a refined modern design. Read more about the project in our case study.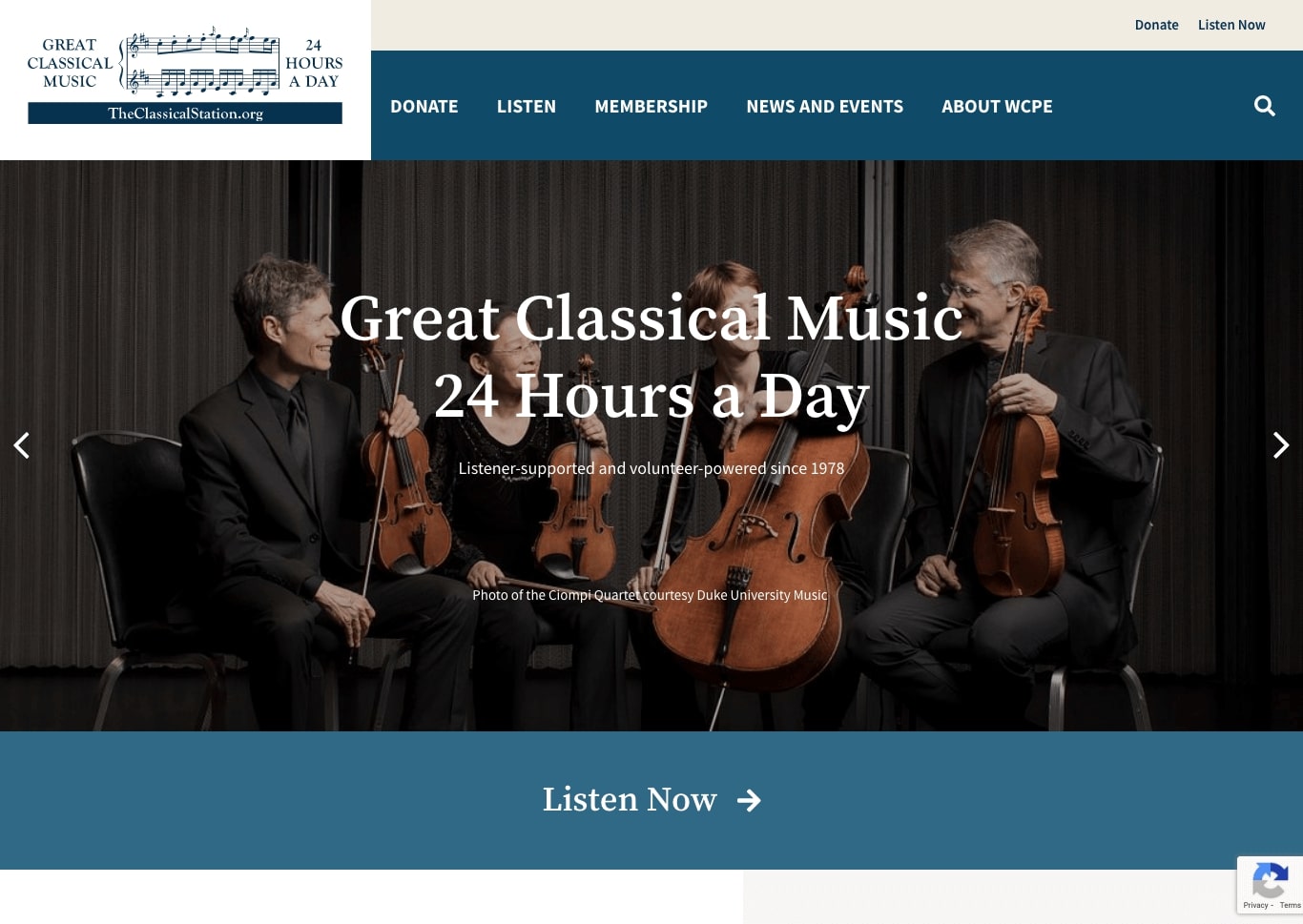 The Preston Robert Tisch Brain Tumor Center is one of the country's leading facilities for brain tumor research and treatment. We've partnered with the Duke University Hospital System on a number of other higher education website design projects, so we knew at the outset that the Center's website would need to integrate seamlessly with existing Duke technologies and tools.
With that in mind, we built a website that blends Duke's signature colors and aesthetic with icons, images, and deep content areas that make the Center's online platform its own. Read more about the site in our case study.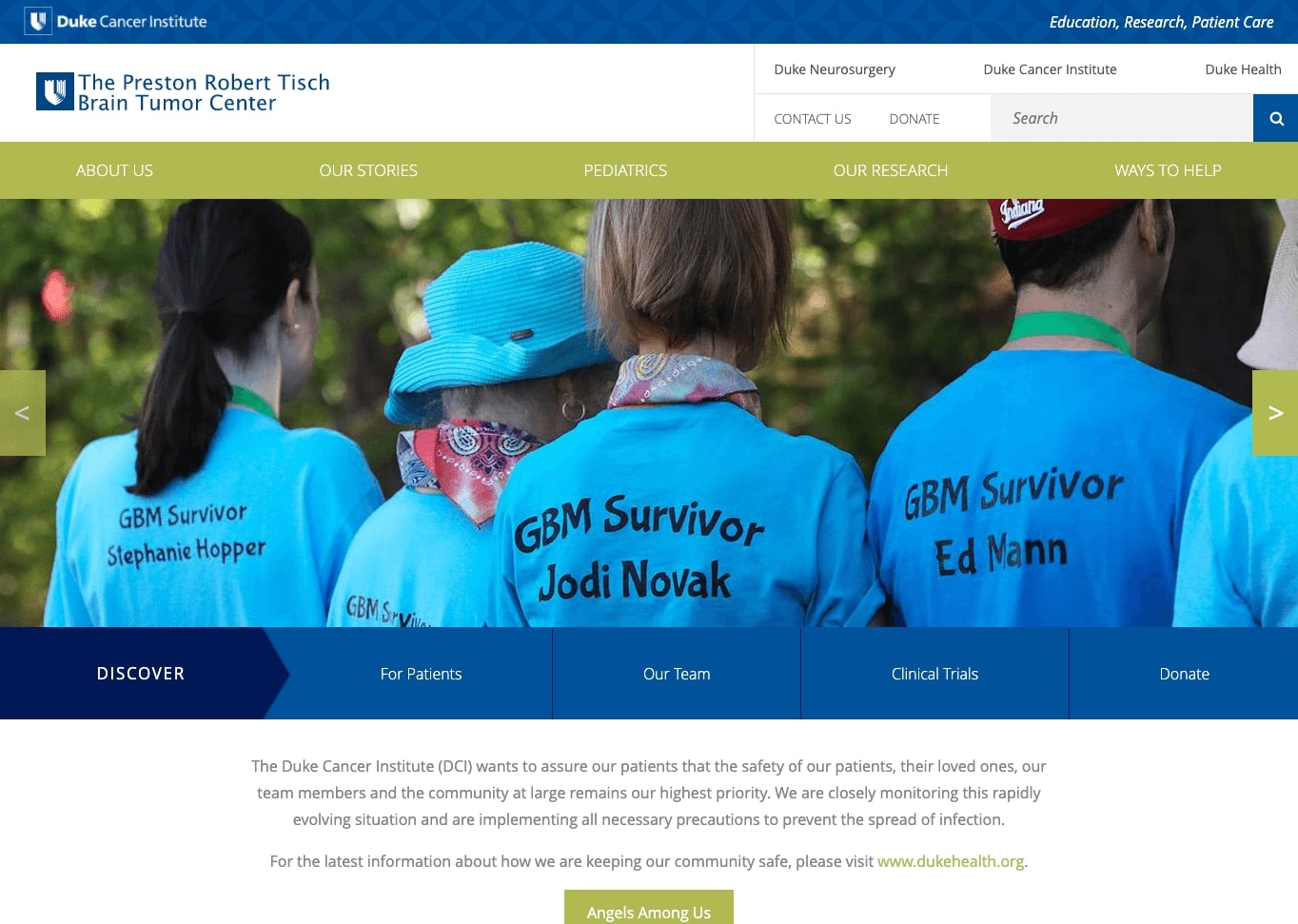 Conclusion
Our nonprofit clients are diverse, and we hope that you can see how each organization's individual character shapes the features and design of their digital presence. We find that the same is true for all of our clients – from law firms to politicians – so make sure to check out our portfolio to see other examples of our recent work.
As always, don't hesitate to get in touch if you have questions, feedback, or a project that you'd like to discuss. We look forward to hearing from you!