For digital agencies like New Media Campaigns, it's common practice to publish case studies about recent projects. Why? They're a great way to build an in-depth portfolio that can inspire prospective clients and attract new ones.
Typically, case studies include background information about the project, insights about your team's process, and images of the finished result. Our images often show things like screenshots and device mockups, but other types of agencies may display photos of product sketches or print work "in the wild." But regardless of what you're creating, case studies are a valuable asset with numerous benefits.
In this post, we'll explain why case studies matter – both for site visitors and for your agency – along with our tips and hints for using them to build a strong portfolio.
Importance for Users
Let's begin by thinking about your site visitors. Considering that most people conduct research online before doing, well, anything, site visitors are looking to case studies to evaluate your work. They want to see what your agency can do, and if you might be a good fit for their project.
That said, case studies are important to site visitors because they establish an agency's credibility, experience, and design aesthetic. A website with plenty of work examples makes it undeniably easy to gather information. And the best part – case studies are low pressure. Visitors can access them online at their convenience without needing to contact your firm first.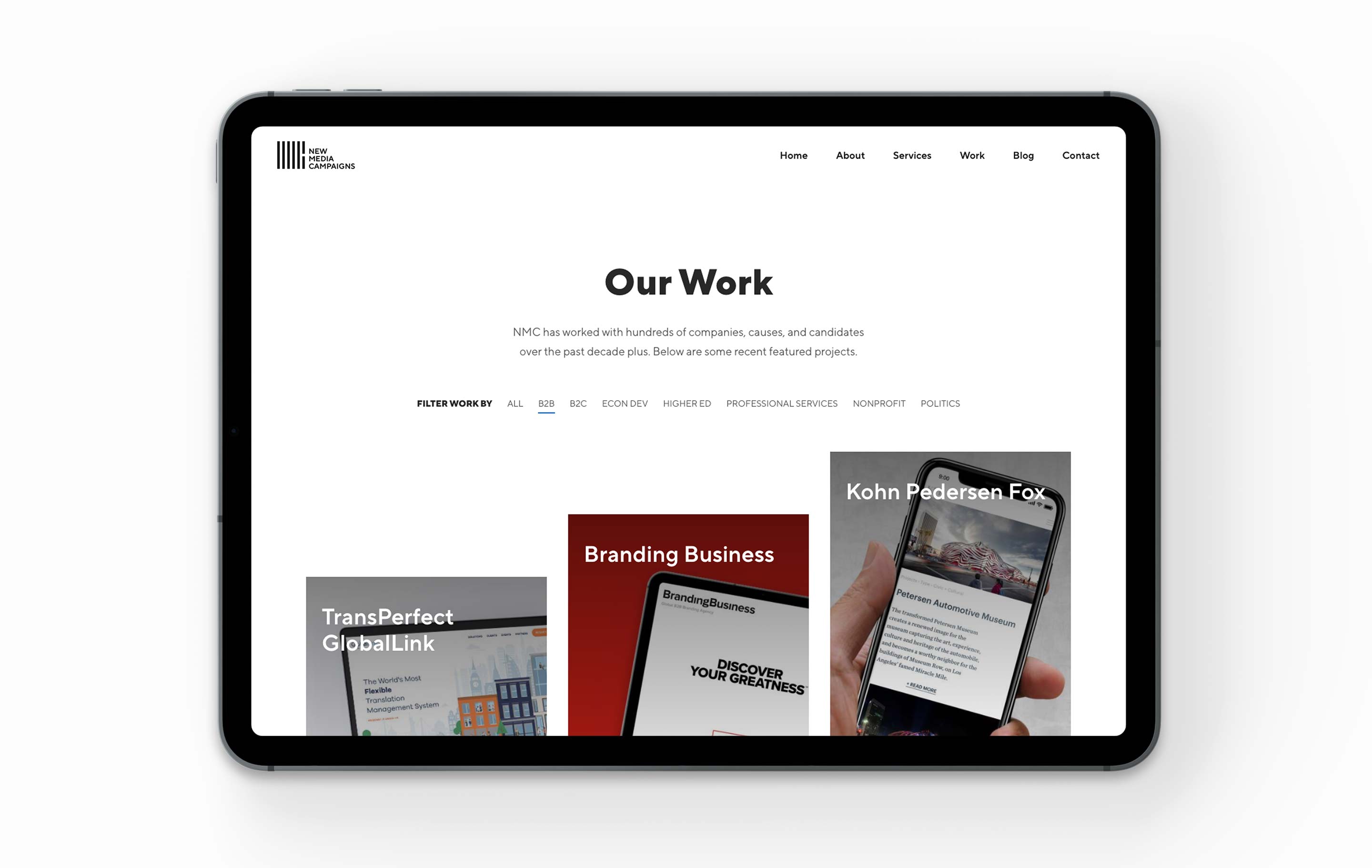 Value for Agency
It's a common misconception that case studies are solely meant to serve potential clients. While this may seem to be correct on the surface, the truth is that they also play an important role in marketing your agency online.
The most obvious way that they do this is by increasing exposure. By showing off your latest and greatest projects, case studies build up a body of work that can be circulated via social media, email, personal recommendation, etc. Basically, they increase the odds that people will find their way to your website.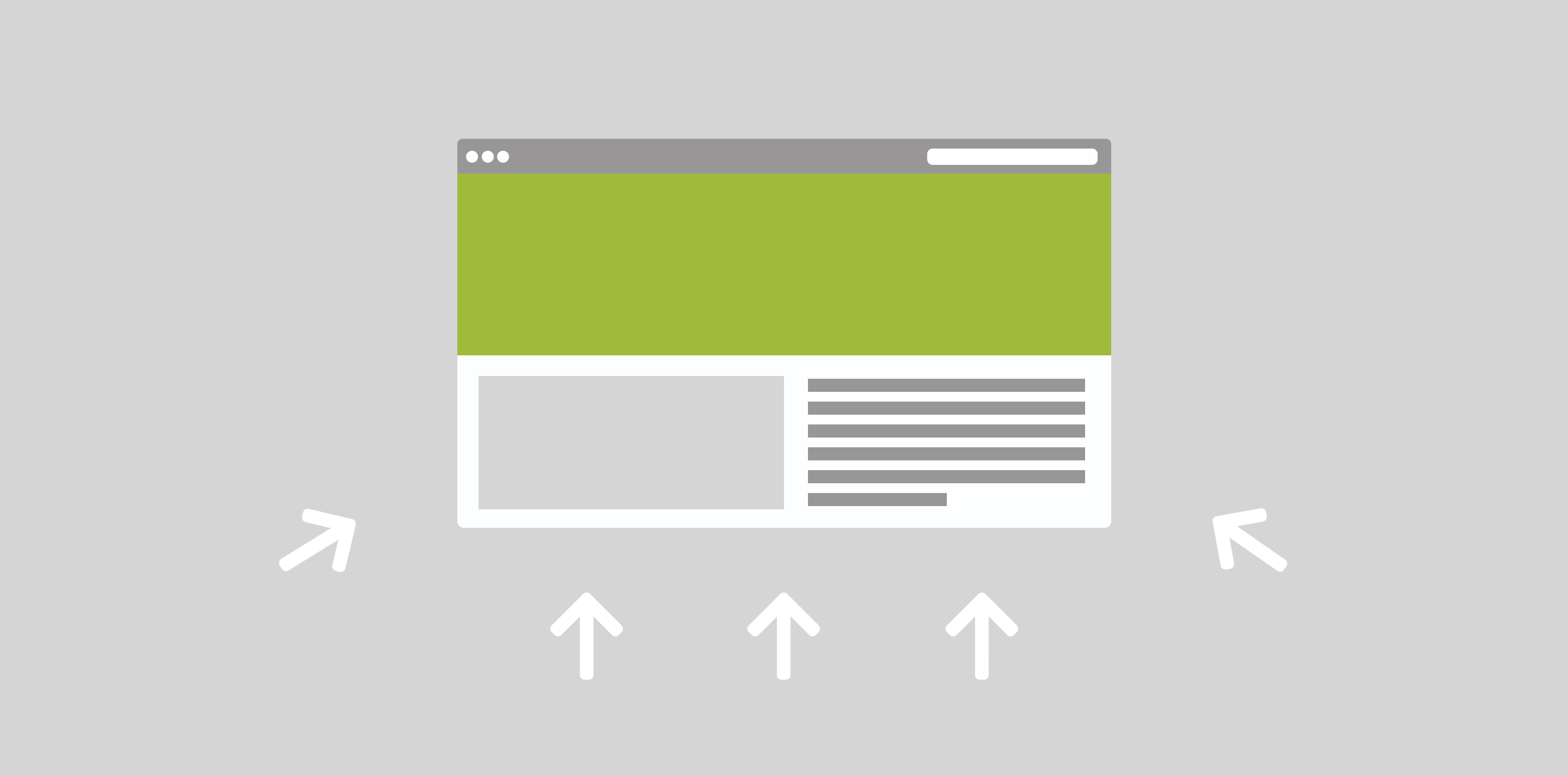 Another way that case studies benefit agencies is by contributing to Search Engine Optimization (SEO) efforts. SEO is largely based on the depth and quality of your site's content, and case studies boost both by adding relevant information about your projects and services. Case studies are also an ideal place to include keywords that you're trying to rank for in search engines. We find that our target keywords come up pretty naturally when discussing our projects, which is great for SEO and even better for a smooth reader experience.
Because they're updated on an ongoing basis, case studies are also helpful to agencies because they create a comprehensive portfolio of your work over time. Sure, it takes some effort on the front end to set up your Work page and write out your first few projects. But once you've added case studies to your regular workflow, you'll find that they're a relatively easy way to keep your portfolio up-to-date.
Elements of Strong Case Studies
If you take a look at any of our recent case studies, you'll see that each one employs a few key strategies to outline the project and what makes it special. Below, we'll walk through these tips and explain how to use them to strengthen your own case studies.
1. Use Engaging Photos
Before writing a single word, you'll want to make sure that you have great photos or screenshots that showcase your work. The web is a very visual place, so prospective clients will surely want to see what you've produced in the past. This is your chance to show off a little!
At NMC, we like to use Adobe PhotoShop to create device mockups and formatted screenshots. These layouts allow us to add style and interest to images that may otherwise come across as flat or static. It's a lot more realistic to see a website displayed on a tablet or laptop than on a plain white background!
We also like to create images that highlight the logos, colors, and textures that define the finished website.

PRO TIP: We use the (free!) Full Page Screen Capture extension for Chrome to generate the full-length screenshots. They're great for showing longer webpages that don't fit on your device's screen!
2. Keep Your Audience in Mind
Once it's time to begin writing, you'll need to think about the site visitors who will eventually read your case study. Most often, these folks won't have any knowledge about the project or the client that you worked with. That said, you'll need to provide the necessary background information about the client, what they do, and their initial goals and objectives. It can be tempting to jump right into the case study, but background info will help your readers to contextualize the work and assess the final product with the original goals in mind.
We do this by writing a brief opening blurb about the client, how they found us, and what they were looking for in their new website.
3. Explain Design Choices
The bulk of a case study should explore the design and strategy that went into the finished product. These things may not be obvious upon first glance, so case studies offer a great opportunity to clarify the thought and intention behind your work.
For us, this means explaining why certain design decisions made sense and how they accomplished the client's goals. A triangular site element, for example, could represent three facets of a nonprofit's approach to their cause. Site visitors may not recognize that symbolism themselves, so it would be a helpful feature to point out in a case study.
4. Elaborate on Technology Choices
In addition to explaining design decisions, strong case studies dig into the behind-the-scenes technology that brings each project to life. For web design, this could be things like content management systems, third-party software integrations, custom PDF generators, or built-in social media feeds.
Explaining your use of technology is important because it establishes what your agency is capable of. If a reader sees that you built a cool tool for another client, they may have an idea of how your team could apply a similar skill to their own project.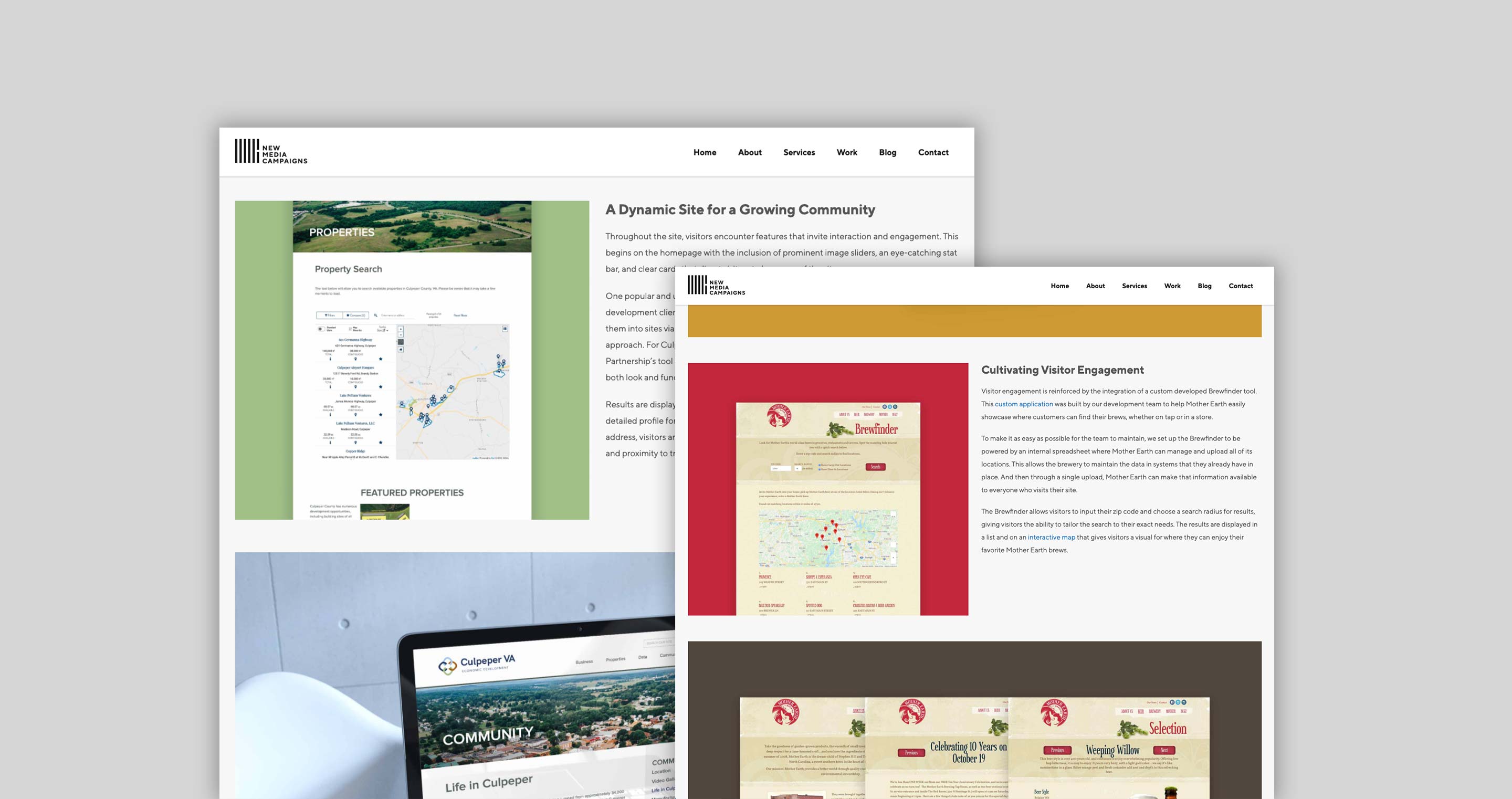 5. Include Internal Links
This point relates back to the SEO element of case studies. As you're describing the project and all of its awesome features, you can easily slip in links to other great content that you've already posted on your website. How does that work? It's easy. Just think about your blog posts, articles, and site pages as you write, then add in links that support your explanations or offer more examples of a particular strategy. Here at NMC, we often drop in links to our blog posts on features like ambient video and custom donation processors.

So how is this helpful for SEO? Internal links connect your content and make it easy for Google – and site visitors – to explore your entire website. Your high quality posts aren't helpful unless they're easily reachable, and creating this web of internal links ensures that search engines will have a clear path to more of your content and resources. It'll also give them an idea of your site's structure and depth. The result: a website that can be indexed and ranked without any complications.
6. Share!
After you wrap up a case study, make it a habit to drive traffic to your work. We like to do this by posting case studies to social media channels, including them in email newsletters, and sending them out to clients in need of inspiration. Sharing case studies expands their reach and invites followers to check out recent projects that they may not have seen otherwise.

Conclusion
Over the years, our case studies have brought us new clients, returning clients, and projects inspired by the best of what we've done in the past. We've found them to be an incredibly helpful tool for getting the word out about our work, and we sincerely hope that you will too.
By approaching your case studies with a strategic plan and thoughtful commentary, you'll be well on your way towards a powerful portfolio. Questions? Let us know in the comments below!