You've Just Launched a New Website. Now What?
Launching a website is a big undertaking. From planning to execution, you're normally going through months of work, not to mention a significant financial investment. When it's all said and done, launching your site can (and should be) an exciting milestone. But, it's no time to rest -- it's really only the beginning. Once the dust has settled, here are some points to consider moving forward.
SEO
Ideally there was some thought put into the keywords you wanted to target when writing or reviewing your content for the new site. If not, it's not too late. To start, review your page titles, URLs, headers and content to ensure they align with your targeted keywords. You may also want to revisit these after your site has been live and you've reviewed your analytics. (Be sure 301s are redirecting any URL changes to avoid breaking any indexed pages.)

Also consider inbound links. If you sponsor a local group or work closely to provide services with another business, link to these groups and ask them to do the same.  As the "currency of the web," these inbound links will pay significant dividends over time.
Social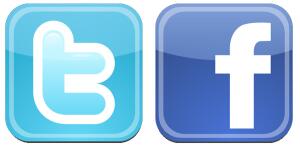 Integrating your social media accounts has become commonplace, but do you have a gameplan for how you're going to use these accounts to engage your customers and attract new ones? If not, consider digging deeper and taking your social efforts to the next level. Whether it's a strategic long-term campaign or just a day-to-day plan to manage the account, don't underestimate the importance of understanding and managing your social accounts and interacting with your social connections.
Blogging
As with social integration, blogs are a component of almost every new site we build. But, having the tools doesn't make you a carpenter. If you don't have a plan for your blog and haven't discussed or identified responsibilities, you should do that now! A stale blog is worse than no blog at all. Also, look for ways to expand your blogs reach -- this may be a guest post on another blog, a campaign to drive new RSS subscriptions or just a "cornerstone post" that will help to anchor your site as a place for high-quality information.
Email marketing

Email marketing is consistently lauded as one of the most effective channels of online communication in regards to return on investment. Start building an opt-in list by gathering addresses through your site and have (or create) a plan that rewards these visitors for trusting you with their email address. This may be a monthly recap of company news, a weekly product special/discount or a timely update of industry news with your embedded expert analysis. Whatever form it takes, don't overlook this channel in your online marketing plans.
Adwords
Google didn't become an internet giant by chance. They created an effective way for businesses to target potential customers online and their ever-growing size is largely a result of the success of that product. Although it's not a silver bullet for all of your client acquisition goals, it's a viable option for many businesses. If it seems daunting or becomes more than you want to manage, consider working with an experienced partner that can help you capitalize on your investment.
Mobile

The evolution to the mobile web isn't coming, it's here. If a mobile site wasn't part of your original plan, consider addressing it now. Whether that's an app, a mobile-friendly site or possibly both, have this conversation with your web team and explore the possibilities. Your customers are looking for your information when and how they want it and providing it is often easier than you may imagine. A mobile presence is also a great way to separate your business from your competition.
Bringing the Offline "On" to Build Out Your Content
Look for existing marketing assets around your business that perhaps didn't "make the cut" during your first pass at content. For example, that stack of articles you wrote a few years back or the presentation you gave at the University last year. Updating and repurposing  this information is often one of the most overlooked ways to generate helpful, targeted content for your site.

Also, on a related note, remind yourself or your team that you've been creating content and getting in front of customers since well before your new site launched. Investing in your site and the channels above is often not taking on additional responsibilities but transitioning or reallocating where you should now be investing your time.
Analytics
Having Google Analytics or another statistics program installed on your new site is a no-brainer. At a minimum, you'll start (or hopefully continue) to accumulate valuable data that you can use to drive or validate your efforts moving forward. Refining these measurements and reviewing them on a regular basis is something you should strongly consider.

Here are some areas to address when getting started:
Set-up specific goals and track key actions that relate to the business decisions you outlined while your site was being designed.
Review what sources are generating traffic: search, referring sites, social media?
Are visitors venturing deep into your site or rarely navigating past the front page?
Are you advertising online and specifically tracking the traffic from those sources? If so, what is your conversion rate and acquisition cost?
What keywords are attracting visitors? More importantly, which aren't and how can you address that? Would separating out your product page and writing more targeted information help you to rank higher for a particular term?
Are your inbound efforts paying dividends? Beyond comments and page-views, how are your blog posts ranking for particular search queries?
Are your pages and posts being indexed properly?
Viewing the Forest Through the Trees
If you can't easily explain how your online marketing efforts align with your business goals and how they all  work together, take the time and make the commitment to craft that plan sooner than later. At least to start, this doesn't need to be a 20+ page document with company-wide sign-off. Start with the basics and build it out over time. Address where you are and where you want to be, and then outline the steps you need to get from point A to point B. If this isn't your forté, consider working with a group that can help you work through these things. The fact is, the online landscape is vast, but it's certainly not unnavigable. Clearly identify your goals, objectives and budget moving forward, and then get the ball rolling. I think you'll find that once a direction is set and the obstacles have been removed, the momentum can be staggering.