Four heads are better than one, particularly when it comes to the recent Internet Summit. This annual conference, held in downtown Raleigh, is a who's who of Internet marketing thought leadership. And it's massive. The NMC project managers had to divide and conquer. Alex, Claire, Chesley and I settled in for an epic one and a half days of straight-up internet knowledge.
Each of our team members shared a little about their experience at the 2015 Internet Summit.
Alex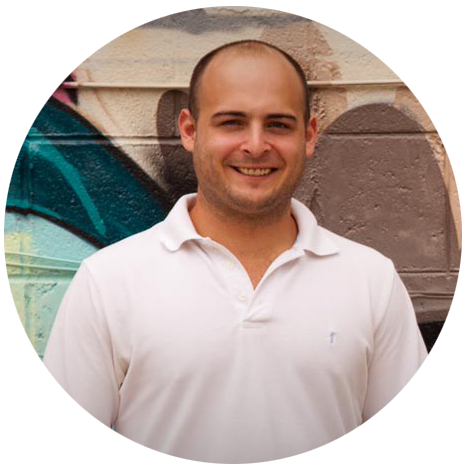 I've been going to Internet Summit since 2010. It's been really cool to see the conference get bigger each year and continue to attract higher-visibility speakers.
The event is a great opportunity to talk with existing clients, meet new people and hear from industry leaders and folks in the Triangle about what they're doing now and where online marketing is headed in the next year.
By far, my favorite part of the conference was getting to hear from Moz's founder, Rand Fishkin. Moz is the leader in SEO and was often referenced in other talks during the conference. Rand gave a fantastic presentation about how SEO got to where it is today and where the industry is headed. He dove into specific technological advances that Google is working on and made a compelling case for the need to optimize for both algorithmic input and human output. His presentation was a wonderful balance of high level information and actionable advice and that alone was worth the price of admission.
---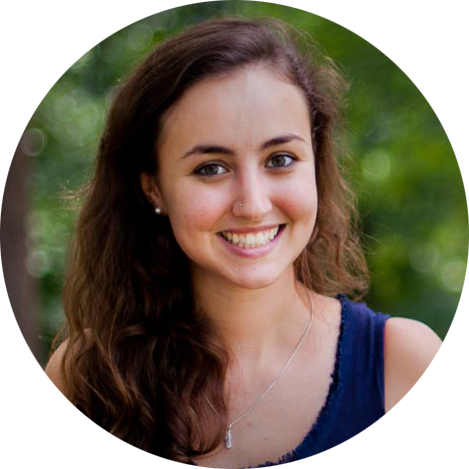 Claire
This was my fourth Internet Summit.
Something I really look forward to every year is connecting with area professionals, existing clients (Hutchison Law, Windsor Circle) and agency partners (Lewis Advertising, Three Ships Media.) We've noticed that the quality of the talks, as well as the diversity of attendees (percentage of women seems to have skyrocketed) has continued to improve over the last few years, making the conference exponentially more valuable year-over-year. The conference also benefits significantly from a broad range of audiences - agencies, tech professionals, in-house marketers at small brands.
I thought Rand Fishkin stole the show, but since Alex beat me to it, the runner-up (for me) was also an SEO talk given by Matthew Capala, an author and NYU professor. The talk was 'SEO Like It's 2015' and focused on 8 major changes to Google's algorithm that SEO's should be aware of. Rand's keynote was interesting, fun, informative and forward-thinking, while Matthew's was more actionable for right now. I've always found the best talks are those that include actionable strategies and information (vs. conceptual things or case studies) that I can take back and start using immediately.
---
Chesley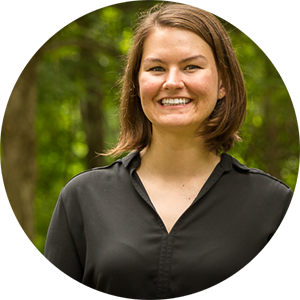 I've always heard a lot of buzz about Internet Summit, and finally attended this year. The sheer wealth of knowledge exchanged over the course of two days is almost as overwhelming as the huge scale of the event!
ISUM is a great place to meet new people in the area and catch up with folks you haven't seen in a while, as well as chat with vendors about services and tools — I had the chance to demo a few tools that have been on my radar, and talk through some of my questions face-to-face.
One thing that really stuck out to me was the solid environment created in the space. DJs spun in towering booths, smiles were exchanged over coffee and cocktails, and curious minds dove into topics ranging from lean UX testing methods to the depths of search. Ping pong, foosball and cornhole games provided folks a chance to work out some of the networking jitters and move around a bit (rumor has it Alex schooled a few folks on ping pong).
I thoroughly enjoyed Sarah Weise's "UX Hacks" talk. She talked through her process for lean user experience testing practices, and gave the crowd the resources to generate actionable UX improvements immediately after testing (in other words, valuable and realistic take-aways!).
Bart Thornburg completely changed my perspective on email marketing — instead of asking, "When will we get the most opens?", he asked, "When is the subscriber ready for that email?" He urged the crowd to think through:
Where are people when they receive your message?
What device will they view it on?
Will they be in the right environment to engage with your call to action?
He really brought the focus down into creating a realistic customer experience framework.
From the roster of keynote speakers, I was super excited to see Rand Fishkin on the agenda! Rand leads SEO industry behemoth Moz, and is constantly pushing the limits of search and experimenting with getting the most out of it. Hearing him hypothesize on the future of Google search was really exciting and fascinating. If you're interested in diving in with SEO topics and aren't yet familiar with Whiteboard Fridays, get on it!
---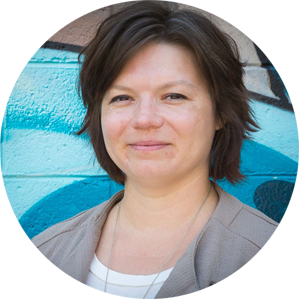 Niki
My colleagues have done a marvelous job covering the highlights of the conference and a lot of their favorite part where my favorites as well. This was my first Internet Summit. To date, this is the only gathering that really has provided a global view on what happens to content once you release it into the wild. It is so exciting to work in an industry drives such change.
This was a fascinating event because most of my prior experience with the construction of websites and client relationships has been by way of design. I loved the way I could see design thinking guiding the future of the client journey. What was perhaps the most valuable for me, however, were the talks on future of SEO. If Rand Fishkin is right, the only way to thrive on the web will be to have an intimate relationship with your clients' needs. This change is critical to note from the perspective of our NMC project management team who are coaching clients on their SEO.
My favorite parts of the conference were the discussions on UX (Sarah Weise's talk was a highlight for me). User experience is the meeting of all the most important pieces of a client's business: brand, audience, content and marketing. These are all things that get me super jazzed. It seems natural to focus in on the client journey considering the future of SEO. I love the possibilities that this shift opens up for NMC and our clients.