McDonald's Embraces Twitter by Agressively Following Others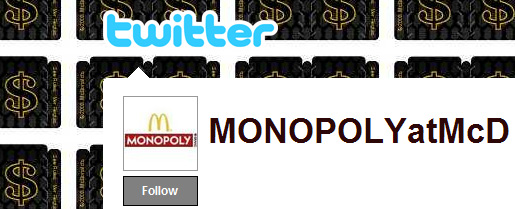 This morning I stopped by McDonald's for a cup of coffee and realized they had started their Monopoly game again. I've always had a gripe with the game so this morning I posted the following to twitter:
JoelSutherland McDonald's Monopoly needs to incorporate houses and hotels before I get interested.


Not long after, I gained a new follower on twitter, MONOPOLYatMcD. If you compare the search results for McDonald's Monopoly, to those the game is following, you can see what is happening.
Agressively following those that talk about your company or product is a great strategy for using twitter. It puts you in direct contact with those that care about what you do. Additionally, those on twitter are early adopters. They'll tell you if you're headed in the right direction.
Following those that talk about you seems too important to leave to chance. Is there a service that uses the twitter API that keeps track of those that comment using a particular phrase? If so, leave it in the comments.