Congratulations to our 2010 Election Winners!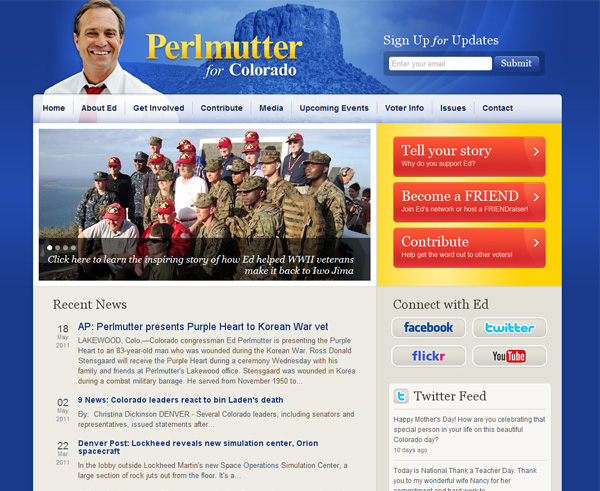 On Tuesday, as election results rolled in, our team eagerly watched to see how our clients would do. We had built campaign websites for races from California to Maryland, and Tuesday was the culmination of that hard work.
We're happy to report that Tuesday was a great day for the NMC team, as we won around 70% of the races we were involved in. Even more stunningly, in a year where beating an incumbent was the norm, 100% of our incumbent clients won re-election. These wins included some of the closest watched Congressional races in the nation.
We congratulate all of our clients and sincerely thank them for enlisting us as their online campaign consultants and making us a part of their team. Our winning record wouldn't have been possible without the compelling campaigns that our clients put together.
While we're savoring these victories, we're already hard at work with clients for the 2011 elections, hoping to continue our winning streak of the past several years.
Below is a listing of our winning clients and their sites.
Ed Perlmutter for Congress
Mark Critz for Congress
Joe Donnelly for Congress
Lois Capps for Congress
Dale Kildee for Congress
Josh Mandel for OH Treasurer
Bill DeWeese for PA Senate
Alice Bordsen for NC House
Mike Gerber for PA House
Ariana Kelly for MD Delegate
Roger Berliner for County Council
Dale Miller for County Council
Lakeland Community College Levy
Marni Bryson for County Judge
Montgomery County Human Services Levy