When was the last time you visited a website or used an app and felt something stir in your gut?
Can you recall attending an art exhibit where a visual artist nailed the story of the wage gap in a single image? Or when you spent hours on a website because it told you the stories of millions of refugees? These experiences are few between but they are not far.
Enter Hopscotch Design Festival 2016!

I've attended the Hopscotch Design Festival since it began in 2013. In anticipation of the upcoming event, I clicked through this year's lineup and I am PSYCHED, y'all!
The speaker I am most looking forward to:
Ekene Ijeoma is not a name I knew before now. But his work derailed my entire day. In a good way. The Good article that featured him in March 2016 called him a unicorn, a term I find problematic. He is a pioneer. If you're wondering what designers of the future will be doing, look to Mr. Ijeoma.
He combines visual art, data, and design into beautiful compelling experiences that encourage empathy. I could not stop thinking about recent efforts to bolster diveristy and inclusion in my work with AIGA Raleigh.
Here is the Refugee Project, one of his big projects. I've dropped in a few screen shots because it is beautiful!
The festival always reignites my passion for service design and leadership. While design is central to the event, an impressive slate of speakers delivers thought-provoking and important messages about the power of the design process. They bring examples with them of how design solved complex problems like adapting a painting exhibition for the visually impaired or using design to improve city planning.
This is perfect for Lenny and I. We took on newly elected board positions with AIGA Raleigh on July 1. As the new director of design impact (myself) and vice president of the chapter (Lenny), our terms will be dedicated to making the organization a place where design thrives for everyone. My personal goal is to provide our membership with the kind of space that allows them to create, connect and activate the kind of stories that matter most to them.
If you are planning to attend, be sure to introduce yourself! That's always the best part of Hopscotch— meeting all the crazy talented folks who share our interests!
Niki Litts @Niki_Litts | Lenny Terenzi @HeyMonkeyDesign
Here are some fun photos from last year's Ink Wars!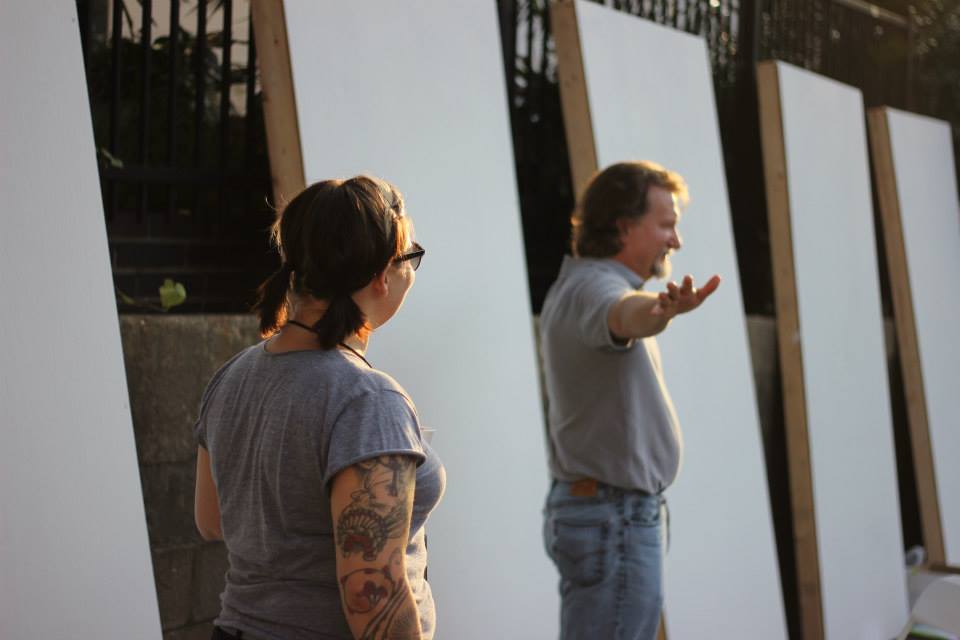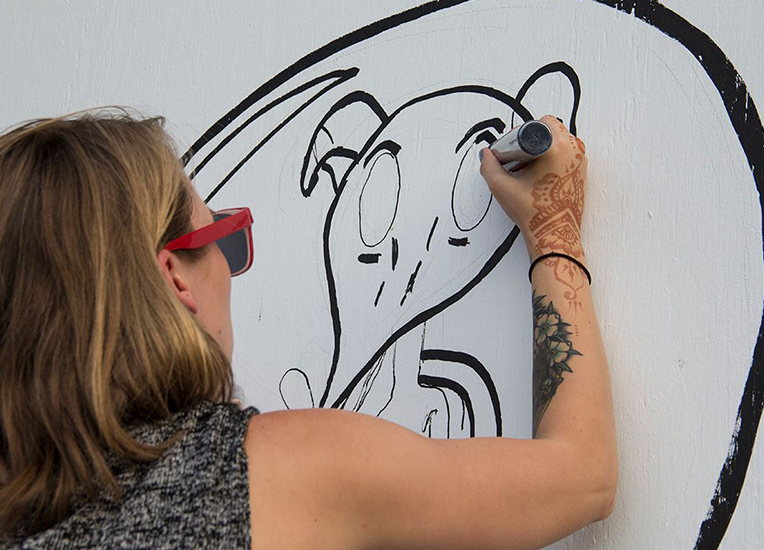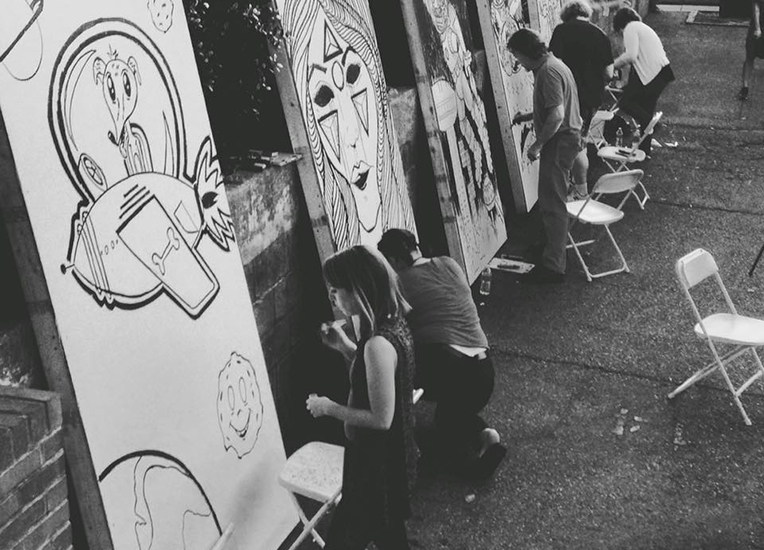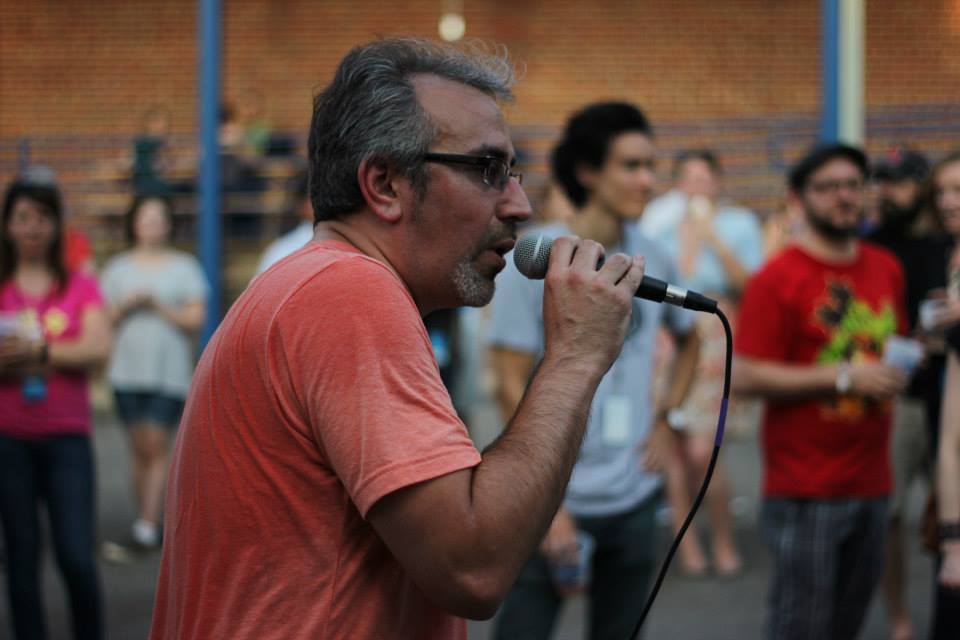 Can't wait to see everyone in downtown Raleigh Sept. 8-9!