CineMassive had just finished the designs for their new website, but needed a development team that could bring the designs to life on WordPress, provide them with maximum post-launch flexibility, and serve as web consultants to make sure their plans adhered to best practices. And they needed the new site to be live in just a few months.
NMC prides itself on its WordPress setup being extremely flexible, loves working with companies that are looking for guidance on how to make their website the best it can be, and is very comfortable working on a deadline so the project was a great fit right from the start.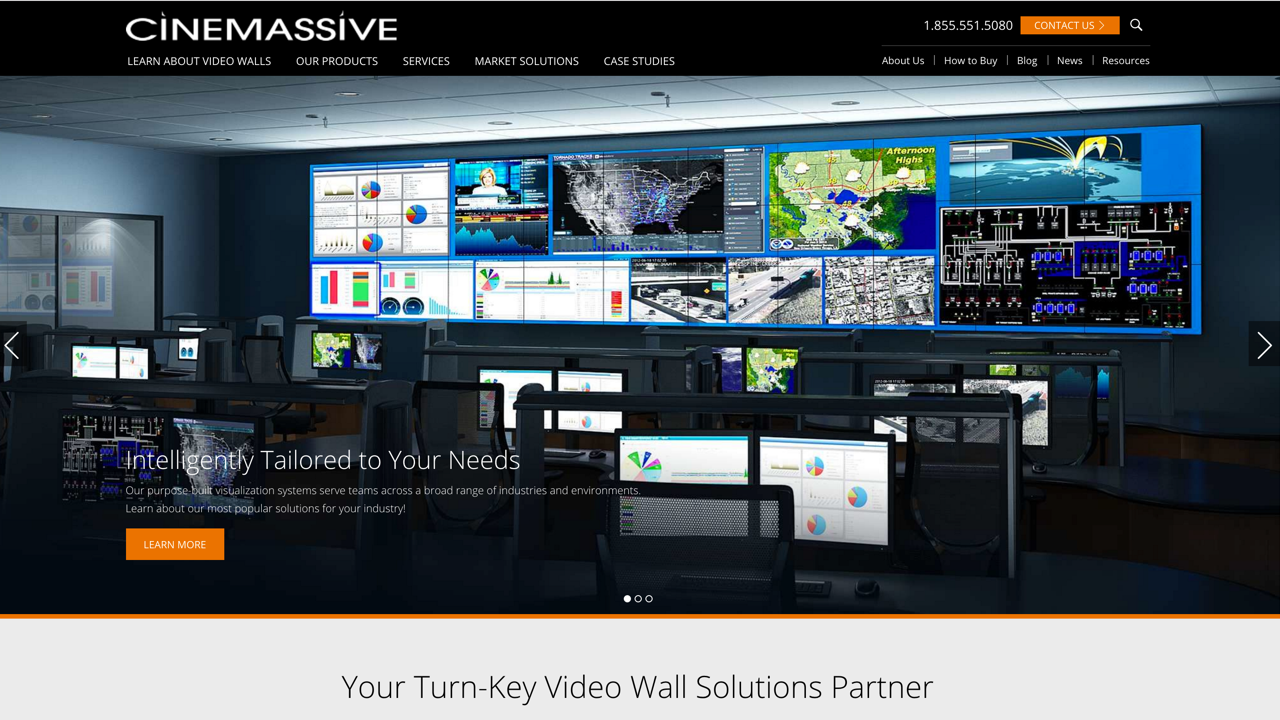 CineMassive's original designs had 25 different templates. There were lots of common elements between the different layouts, however, and NMC worked with CineMassive at the outset of the project to condense the layouts to 10 unique layouts and one incredibly flexible 'Modules' layout that gave CineMassive more than 20 different Modules that could be added in any order and as many times as desired on any given page.
These Modules varied from very simple like a dividing horizontal rule, which only had one field option, to incredibly feature-rich, like the grid of images, descriptions and calls to action on the Video Wall examples page. On the Module used to accomplish that Video Wall grid, for example, each grid item had fields for:
Media (Image or Video)
Alignment (Left, Center, Right)
Vertical alignment
Description (RichText field)
Button Label
Button Type (Page link or external link)
Button Color (Selector from their different brand color)
Button Style (Solid, Outlined)
Button Size (Regular, Smaller, Bigger)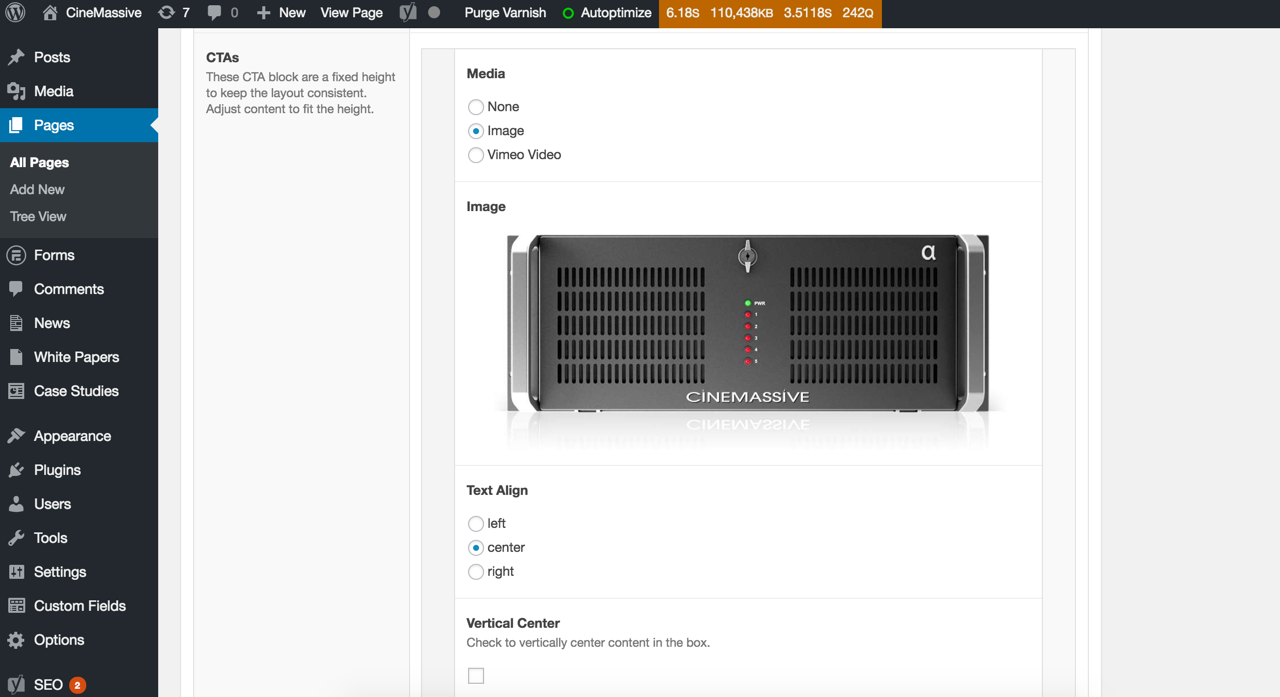 Giving CineMassive that much flexibility allowed them to create a huge variety of page layouts all from the flexible Modules template setup so that every page on their new site has a layout specifically geared around the content for that page.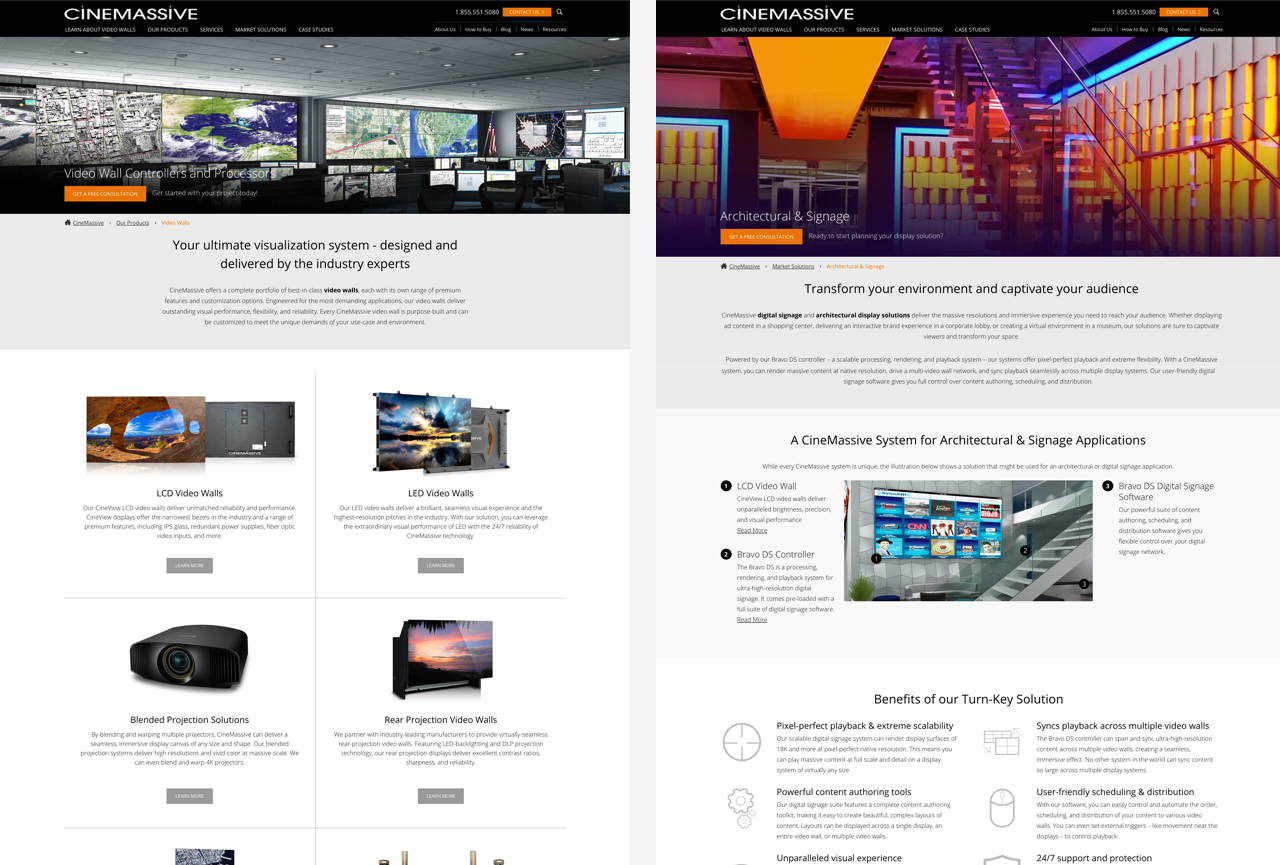 NMC loves working with B2B website designs to help those companies better promote their products. CineMassive was an especially fun client to work with because their product naturally lends itself to beautiful images and they were extremely excited about the new website's capabilities.