NMC is Looking for an Intern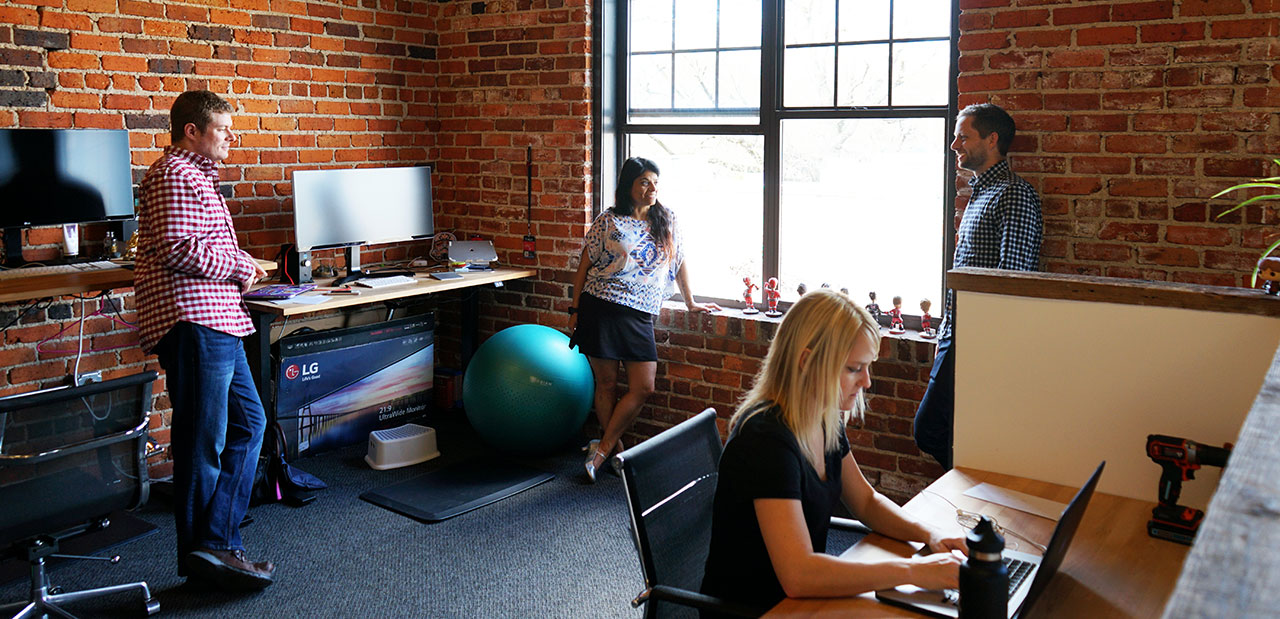 We're looking for an intern to join our team! We really pride ourselves on providing a valuable, fun, and paid internship experience.
If you found this and don't know much about what it's like to work at NMC here are a few of the perks:
We have a company lunch every Friday
We're located in Carrboro, easily bike-able, bus-able, or drive-able from UNC (we also let you work from home when you can't make it in)
Our interns are real members of the NMC team
You'll get experience with widely used content management systems, including WordPress, Drupal, Craft and HiFi.
We trust our team and don't believe in micromanaging
Fun client and product work.
Additionally, NMC interns have a history of success both inside and outside of the company. Since we started, our interns have graduated from NMC and gone on to plenty of awesome things:
Work full time at NMC
Get hired by companies such as the Wall Street Journal, Google, and Teach for America
Enter UNC Law School and graduate copywriting school
Join ad agencies around the country
Mostly, it's because our interns have been universally awesome, but we like to think that the meaningful work they did at NMC made a difference too!
So now here are the nuts and bolts of the position:
Job Description and Desired Qualifications
This internship will consist of a full range of online marketing work. Typical intern projects can include:
Writing Press Releases and Case Studies for NMC
Content migration for NMC clients (HTML experience not required, but a plus)
Researching and writing blog posts on topics of your choosing
Looking into Google Analytics and SEO data
Running A/B Tests
There is no set duration of the internship, we are flexible. Hours could range from 10-30 per week and not all of them need to be in the office.
Experience in marketing courses or internships is preferred and you should consider yourself a strong writer with good communication skills. Online experience is not required, but is a bonus. This is a great opportunity to learn how marketing concepts can be applied online.
How to Apply
To apply for this position, send your resume, any relevant experience or work along with a quick note explaining why you are interested to alex@newmediacampaigns.com