Why marketing agencies and web design firms are a natural fit to work together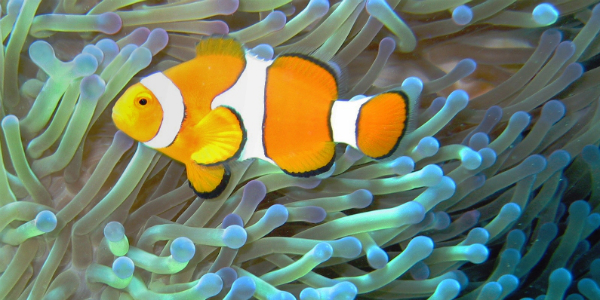 We serve as the web development partner for a wide range of marketing agencies and many of our most successful websites are the result of partnerships with those agencies. The reason for the websites' success is the natural strengths and complementary nature of the two firms. 
When an organization or company decides that it's time to dedicate more resources and improve their online presence, the improvement is typically two-fold:
1) Short Term – A redesign of their current website and content organization to set up an environment for successful future online marketing campaigns.
2) Long Term – Ongoing SEO-based content creation, consistent conversation through social media and email marketing, and online advertising campaigns.
To make the benefits of the marketing agency-web firm relationship more clear, we've outlined the advantages of each below and how they work together.  
---
Setting up an online environment for success
The responsibility of a web design and development firm
A company's website needs to be easy for visitors to use, promote some kind of online conversion, and be easy to update. Fortunately, that is bread and butter for a good web design firm.
A clear and easy to use website
An organization's website is often the first impression a visitor has of the company and as a result, it needs to be a clear representation of the organization's mission. Whether it's through a responsive layout, clean navigation, or beautiful imagery, the website should make finding information, exploring interactive features, sharing the website's content on social media, and reaching out to the organization a cinch and a pleasure for visitors.
Goal-based conversion tracking
While increasing unique visitors and their time on the website are both positive developments, a website needs to be able to form a more long-standing relationship with the organization's target audience. The following calls to action are great ways to encourage connecting with site visitors:
Contact forms
Blog or newsletter subscriptions
Whitepaper or PDF downloads
Social media content sharing through Like, Tweet, Pin, etc. buttons
Video plays
User registration
Live chat
Blog comment
Product rating
Each organization will have different conversion goals, but those conversions should be super easy for visitors to find and complete. Equally as important, the conversions need to be set up so that they can be tracked and are easy to analyze. We suggest improving on the basic Google Analytics setup so you can see which visitors are most likely to convert based on your organization's individual online goals and determine when and where you can improve on the conversion funnel.
Content creation and SEO control through an intuitive CMS
An organization should have a beautiful site but they also need the ability to easily make improvements and additions to the site in the future. A site owner should be able to easily create new pages, build custom forms, rearrange site elements, and upload multimedia through a Content Management System without any knowledge of web programming languages.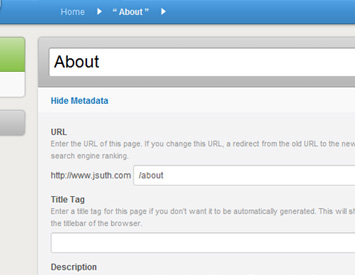 A website's CMS should also make it easy to control SEO elements including:
Title tag customization
Keyword-rich URLs
H tags for keyword-optimized content creation
301 redirects for proper indexing
Image-handing and Alt tags
Robots.txt control for site indexing
A website should also be built using the latest web development practices to ensure that it loads quickly and is easy to read for search engines. If you're unsure whether your site adheres to current standards, you can quickly run a test at GTmetrix to assess a site's speed and find actionable suggestions for improvement.
---
Capitalizing on online opportunities
An online marketing firm's responsibility
While the website design and development should set an organization up for success, the marketing firm is responsible for ensuring the organization takes advantage of their online opportunities through creating content, connecting with the audience, analyzing performance and making adjustments.
Content creation
Consistently creating quality content is one of the biggest challenges for companies but often provides the greatest reward for SEO and organic lead-generation, especially when you keep SEO in mind while writing. The trick is to write articles that are both informative and valuable for the organization's target audience, and also contain keywords that will improve long-term organic traffic.
A good online marketing firm should, at a minimum, suggest topics for the organization to write about, if they aren't actually doing the content writing. Creating content on a consistent basis both builds brand recognition and makes sure that visitors return to the organization's website and other online presences frequently.
Connecting and conversing with an organization's target audience
Interacting with an organization's target audience on social media is a great way to positively promote the organization's brand, quickly respond to criticism, and discuss industry-related news. Additionally, by connecting with its target audience on a regular basis, the organization will build its community and increase its campaigns' chances of going viral in the future.
The online marketing firm should be monitoring popular and relevant social media networks so that its clients can quickly respond to and comment on pertinent topics and increasingly build their clients' communities in the long run.
Online marketing campaigns
In addition to social media and SEO, a marketing firm should also be looking for opportunities to advertise online for its clients. The marketing firm will want to work in tandem with the web design firm to ensure that appropriate landing pages can be built to maximize conversions on advertisement click-throughs.
Similarly, the marketing firm should be working with its clients to send regular email marketing campaigns to keep the clients' target audiences aware of their latest initiatives.
Monitoring analytics and adjustments
While the web design firm should set up the organization's website's analytics, the marketing firm should constantly monitor them to determine which marketing initiatives are most effective, why they were effective, and how to improve on poorly performing campaigns.  By consistently analyzing and reacting to campaigns, the marketing firm can make sure they're maximizing that campaign's potential and are improving their understanding of the client's target audience.
---
Advantages of a web design firm and marketing firm partnership
Because each firm provides a unique but deeply integrated service, working together results in benefits for both companies. 
A mutual target audience
The two firms have a largely overlapping target audience: organizations and companies that want to improve their businesses by expanding and improving their online presence. As a result, the two firms are able to mutually expand each other's communities and by working together, they can generate more leads and more clients for each other. Additionally, oftentimes our clients want help with things like their print or pure brand strategy, which we don't directly offer, and we can refer them to our marketing agency partners. 
Company growth by learning from each other
Because a web design firm sets up an organization for long-term online success and a marketing firm capitalizes on that potential success, the two firms need to have a good understand of each other's processes to provide the most benefit for their clients. By partnering with each other, the two firms are much more likely to read each other's blogs, interact with each other on social media and better understand the way each other work.
The web design firm can make sure that the marketing firm is on top of the latest web trends like responsive design, retina support, CSS3 animations, etc. Conversely, the marketing firm can drum up the need for more sophisticated web services from the web design firm. 
A better service to clients
By taking advantage of each firm's specialties, the web and marketing firms can offer a more complete and valuable service to their clients when they work together. The firms will be more knowledgeable about the industry as a whole and better-suited to stay informed on future trends.  
We have truly enjoyed working with all our agency partners. If you're part of an agency that is looking for a quality web design team to partner with, we definitely encourage you to reach out and get in touch with us!