Blogging for SEO Part 1: Keyword Research
Blogging is an important component of any online marketing campaign. Search engines return web pages - not websites - for every search it runs. Therefore, each relevant, well-written blog post is a new opportunity to be found by a potential consumer. If your business is not keeping up with a blog, our Blogging for Business series is a great tool to help you get started.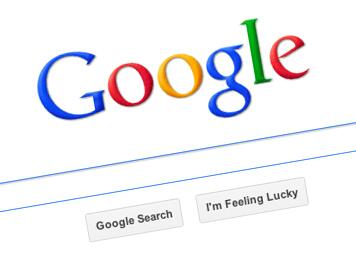 If you ARE already creating useful, interesting content for your blog, and looking to maximize those efforts, this Blogging for SEO Guide is for you! Optimizing your content before posting will make it clear to search engines what it's about, and thus extremely valuable from an SEO perspective. Google will display your blog in results for relevant search queries more frequently, which will ultimately drive more qualified traffic to your website. After a post has been written, optimizing it from start to finish should take no more than 15 minutes, even for SEO beginners.

In this three part series, we'll go over the basics of keyword research, adding those keywords to your blog post, and building out links.
Keyword Research
It's hard to overemphasize the importance of spending a few minutes conducting keyword research before optimizing a blog post. It's tempting (and less time-consuming) to rely on instinct when choosing a primary keyword or keyword phrase to target in a post, but it will be worth your time to spend a few minutes discovering and prioritizing keywords. Keep in mind that your keyword will most often be long tail phrase, like 'SEO Blogging Tips,' rather than just one word.
Step 1: Identify 1-3 Main Keyword Possibilities
Take a few minutes to identify some keyword possibilities for the post. A good place to start is by asking yourself: "If someone was searching for this blog post in Google, what keyword phrase would they enter?" For this three part series, those might be:
Optimize Blog Posts for SEO

Blogging and SEO

SEO Blogging Tips
Step 2: Find and Download Suggested Searches for your Keywords
There are several free online tools that use Google Suggest to help you find terms to target based on your main keywords. Our favorite is UberSuggest, mostly because it's so easy to use. Once on UberSuggest, type in your first main keyword into the search bar and click 'Suggest.'

This tool takes your main keyword and generates suggestions of other related keywords. Once the suggestions have been generated, click 'Select all Keywords.' In the right sidebar, you will see all those suggested terms appear. If you click 'Get' they will pop-up in a Copy & Paste box. Copy all the relevant terms and save them.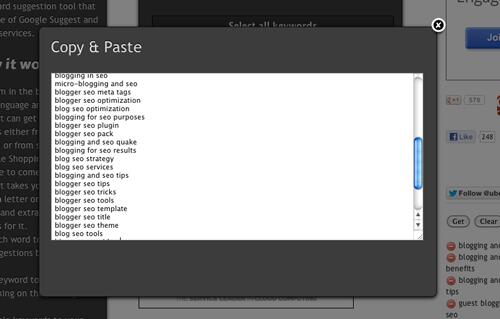 Rinse and repeat for any other keyword possibilities you thought of. There may be overlap (perfectly OK,) which is why it helps to think of a few different terms to start with.
Step 3: Run All Terms Through Google Keyword Tool

Not surprisingly, a big part of showing up in search engines is targeting the terms and phrases your audience are actually searching for. To figure this out, we need to run all the terms we've collected through the Google AdWord Keyword Tool to identify which of these terms would work best as the main keyword for the post. This tool shows you how many people searched for those terms this month, and how competitive it would be to rank for them.;
Step 4: Identify 5 Top Keywords based on Competition and Local Monthly Searches
Your search results will return information on all the Keywords you entered. From that list (and any additional keyword ideas Google suggests,) you need to determine which keywords will be best to target. The first factor to consider is search volume, which is how many times a particular keyword phrase is searched on a monthly basis. Even if word or phrase is relevant to a particular blog post, it shouldn't be targeted if it simply isn't being searched for. The second is competition, or how hard it would be to rank for that particular keyword based on the number of quality sites competing for rankings.

Based on the information returned for the keywords we searched, the top 5 keywords with the highest local monthly searches and either Low or Medium Competition are:

1. Blogging for SEO
2. Blog Optimization
3. Blogger SEO Tips
4. Blog SEO Optimization
5. SEO Services Blog
Step 5: Choose Primary Keyword Based on Relevancy
A keyword phrase could have thousands of monthly searches and be relatively uncompetitive, but it has to be supported throughout the copy of the blog post. We now have 5 terms we know people are searching for in Google - no guesswork. But which is the most relevant to the post you've already written? For this series, we're going to work with 'blogging for SEO' as our primary keyword phrase.
 Be sure to stay tuned for Part 2: Keyword Targeting and Part 3: Link Building!