Assertive Online Marketing for Business
Netsertive is a fast-growing business-to-business (B2B) online marketing firm based in North Carolina's Research Triangle Park. They help businesses spend their online marketing dollars wisely (and locally) while keeping an eye on the ROI. Their goal is to find local customers for your business and they work with a number of national retailers or brands to make sure the advertising budget is being spent effectively on the local level.
In their words:
"In short, we take the complexity out of digital marketing and help everyone from small businesses to regional chains to global brands take the lead – by making every marketing dollar work harder and every message reach farther. And since we already know your industry so well, it all happens with very little effort on your part."
New Media Campaigns worked with the company to build them an engaging and flexible new site with a focus on lead generation and fully integrated into their marketing automation tool Pardot.
Rapid Growth, New Site
They came to New Media Campaigns to design and build a new site for a few reasons:
The company is growing really quickly, continually adding employees and clients. The old site didn't communicate that success or position them in the market well. Outdated design and a cumbersome navigation structure didn't give the polished, professional experience that the company offers its clients.
The old site was not a true marketing and communications tool in that it did a poor job capturing leads well. Our task in the redesign was to focus on generating new leads by reorganizing content, feature prominent calls to action , target specific verticals, offer live chat support, and more.
Finally, the old site had serious technical flaws. It was frequently unreliable and difficult to update.
They knew they could do better, so they hired better. New Media Campaigns delivered a product that was infinitely better: a professional-looking site that not only performed better but converted better. We equipped it with custom forms that integrated into Netsertive's marketing automation tools, Pardot, that let them capture all of the value and leads being generated by their online marketing efforts.

Netsertive represents New Media Campaigns core strengths: full-time project management, a front-end web developer who could pull off impressive polish while still keeping the site SEO-accessible, and back-end programming experts who had no trouble scaling up the integrations when needed.
And lest we forget: did we mention that Netsertive was listed in the Inc 500?
Designed to Convert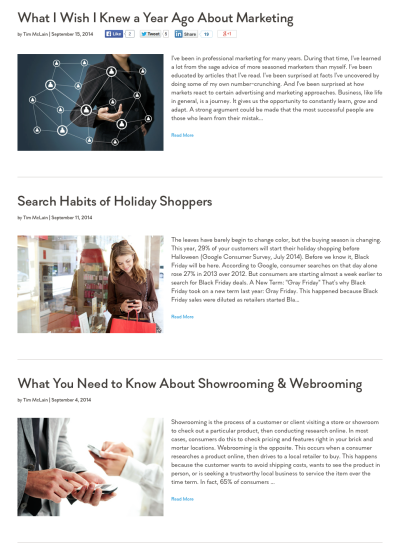 Designed by our partner Rick Binger, NMC built and launched the site on an extremely fast and flexible Content Management System. We integrated it with their marketing automation tools and were closely involved post-launch developing additional features in a separate phase. It was a highly detailed process since this project required so many custom templates to present all of the specialized content and convert visitors.
The goal of the new design was to make Netsertive's advantage and experience immediately clear to visitors. Furthermore, a number of different Industry section are setup to give people a tailored experience based on their vertical; a prospect in the Automotive industry will see cases, testimonials, resources, and news related solely to their industry. Each area of the site is designed to present visitors with the information most relevant to them and make it extremely easy for them to convert.
Pardot My French
Central to the project's success was our integration of an important 3rd party API. We tied the site into Pardot, Netsertive's marketing automation tool, which allows site admins to manage their leads and campaigns. All of the forms on the site funnel into it and tracking cookies reveal how qualified leads use the site.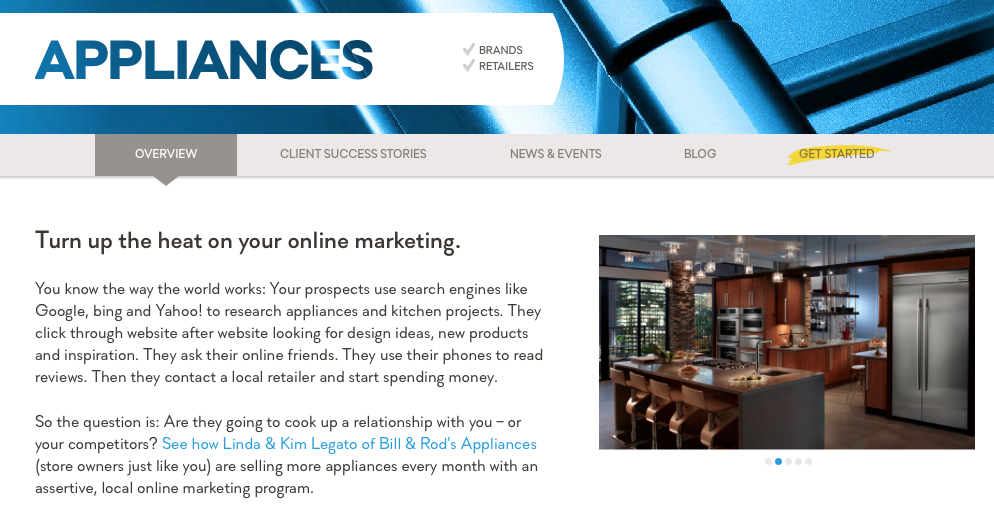 The result is a totally seamless experience: visitors can't tell the site uses an outside service for the marketing automation piece. They just click around and find what they're looking for in an easy-to-use, modern, and responsive site.
A Massive Content Undertaking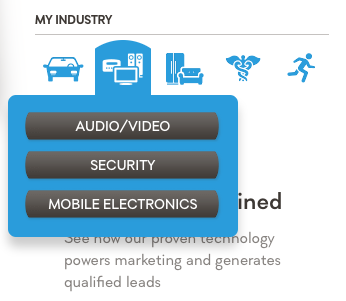 The site is incredibly deep, containing hundreds of pages, articles, and resources. However, we worked to mask that complexity from the typical visitor to allow them to quickly access their desired content and not be overwhelmed by all Netsertive offers. By organizing the site around specific Verticals, visitors are able to choose their own path and interact with content most relevant to them. A site this complex can often lead to a cumbersome and confusing setup for site editors. However, our team worked closely with Netsertie to make sure the content was easy to update from their end and they only needed to add it once, allowing our code to make sure that content reached all of the different sections and verticals it applied to. We relied heavily on a Categories system that let Netsertive categorize each piece of content they wrote and those categories would feed to the correct areas of the site. This setup allows Netsertive to manage a robust content marketing program to draw in new visitors to the relevant areas of the site and then convert them into the Pardot lead-nurturing system.
"Start"ing Over
After the launch of the main lead capture tool (web site + marketing automation software), Netsertive contracted with NMC again to build a specialized online sales tool for their team. Called "Start Netsertive," the tool allows sales people to fill out an order on their laptop, tablet, or phone on the go without needing to do any of the preparatory legwork. It was an easy and valuable addition to the project, helping arm their traveling sales team with a quickly accessible web portal to build business.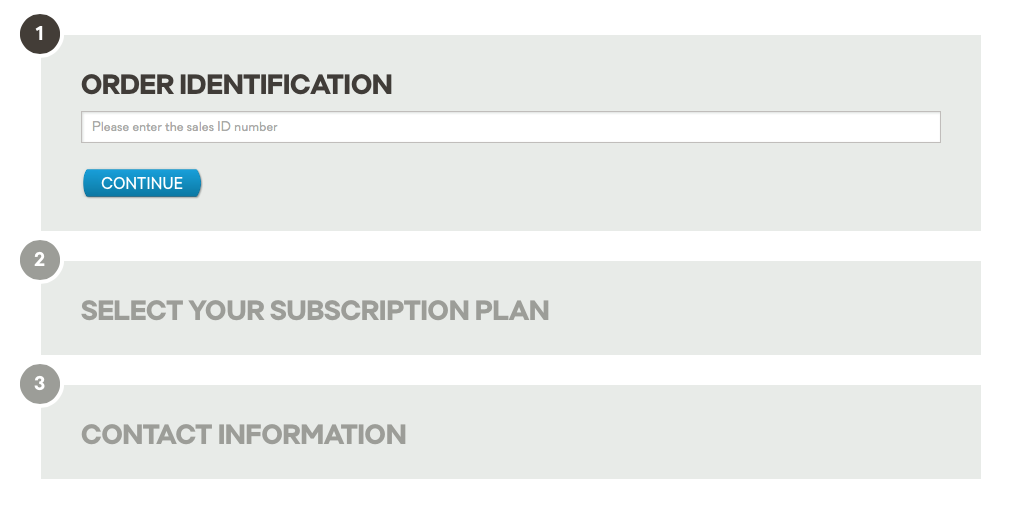 Like all custom NMC software, it's super easy to use. Type in a sales ID, see the options available options, and get the features for each plan displayed in real time. Then, just choose one with the client, enter the contact info, and blammo! It zooms off to someone at HQ to run with from there. Couldn't be simpler. The sales team was thrilled with how easy we made it for them.
Effective Design, Useful Technology, Friendly People
Our goal was two-fold: we needed to create a site that not only is easy to maintain and positions Netsertive as a proper industry player but that generates valuable leads. The new site has been such a success that the client continues to return to us for one-off projects and additional updates, such as new template designs and custom feature builds. The best testimonials are not in words, but in satisfied clients who hire us again and again.