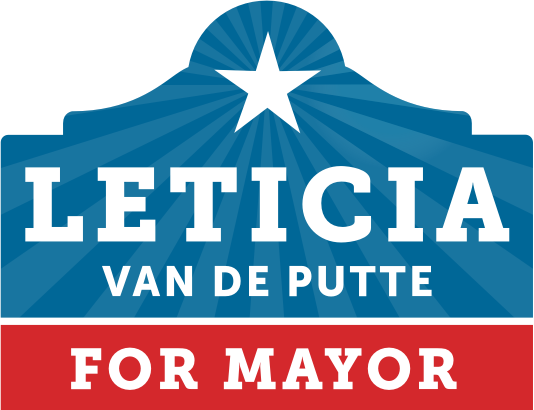 Aiming to Become the 1st Latina Mayor
Leticia Van de Putte is one of Texas' most promising politicians. When she decided to run for mayor of one of America's largest & most diverse cities, her campaign entrusted the task of designing and building the campaign website to NMC, since they were already familiar with our reputation for building attractive, engaging, & effective campaign web presences for other candidates around the county. We worked with her staff on a design that showcases her novel vision for leading San Antonio and that integrates perfectly with the campaign's digital tools and NGP account.

A 6th-generation Texan with 30+ years of dedicated civic service
The new site focused on Mrs. Van de Putte by featuring a prominent rotation of images showing her on the campaign trail, spending time with her family, and interacting with the people of San Antonio. To help visitors who want to get past the images and straight to the content of her plan, we implemented an animated Learn How button that jumps straight to the details.
To serve as the campaign's central hub of campaign activities, you'll find a grid of the latest news items, tweets, and Facebook posts on the home page. It's easy to share any of these elements or hop out into their original networks and interact with them there.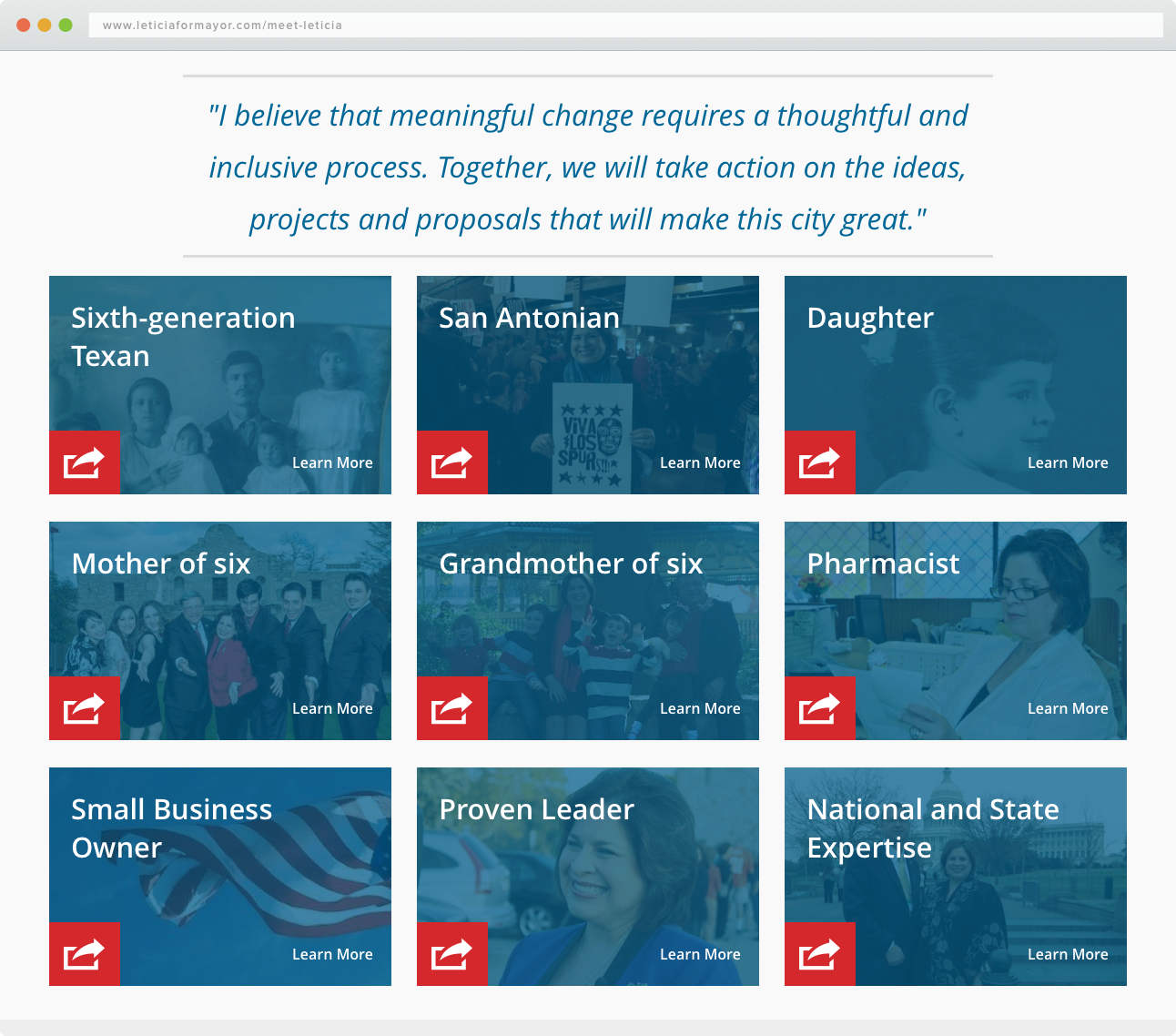 Campaigns succeeed when volunteering is easy
The site features action buttons throughout to encourage getting involved with the campaign: whether by providing an email address, signing up to volunteer, or donating, it's crucial to engage voters that visit the site. We're most proud of the Get Updates button which simply slides in a form so there's no need to leave the page. A modern, interactive flourish like this reduces frustration which lowers friction and increases engagement.
Moreover, we've integrated testimonials from Leticia's supporters throughout the site so voters don't have to take Mrs. Van de Putte's word for why she's the best candidate in the race. Finally, it's no surprise that Spanish language translation would be essential for this project and the Content Management System makes it easy to maintain translated text in parallel. If no translation text has been entered, no problem! The site uses Google Translate's tool to render Spanish on the fly as a backup.

A New Voice for San Antonio
The Leticia Van de Putte campaign website succeeds brilliantly in positioning her as a formidable candidate who is ready to lead the 7th most populous city in the nation. Her family's multi-generational ancestry in the state together with her decades of committed service in the city make Mrs. Van de Putte an ideal choice: but only if her campaign site effectively tells her story and policy vision.
Contact Us
NMC has designed & built more than 600 websites since 2006. Let our experience work for you: