Being a project manager for New Media Campaigns, you might not immediately know that I am connected to 300+ designers around the Triangle. It also might not be clear why I spend so many hours of my time each month to make sure this connection thrives.
Let me tell you a story.
Once upon a time, I was in art school. But I was also a realist and I understood that to be successful in my field I needed to master the hustle.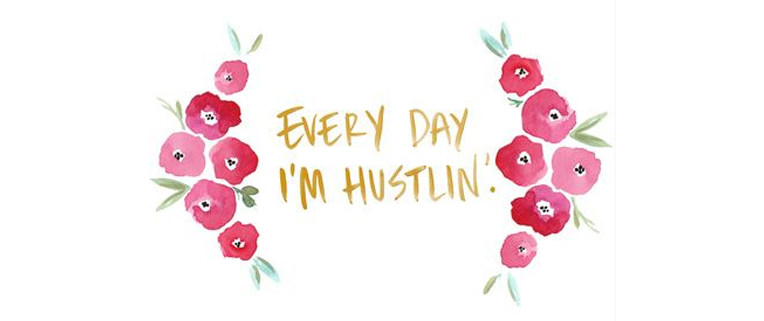 I was tenacious and learned fast. Before i knew it, I was working in roles that required me to provide graphic design services to my employers, all of whom happened to lack design departments. I stumbled through my first few postcards and then moved on to flyers and web design. Illustrator and Photoshop became second nature but I still didn't feel like a designer.
It was the first year of Hopscotch Design Festival when I was able to name my persistent affliction and articulate what I was missing: I was an in-house designer and I had no one to talk to.
Out of that realization, oh, and meeting Lenny at Hopscotch Design Fest, I decided to join AIGA Raleigh.
Suddenly, I was surrounded by people who were doing the kind of work I knew I wanted to do. They were affirming my struggles. We had similar goals. I even found a group of people who wanted to use design to solve difficult social problems in their communities. They were creative and action oriented. They put on great events, communicated well and were the stuff a professional communicator's dreams are made of. Within the first two months of joining, I was getting the design education I had been missing, and community I had been missing for eight years.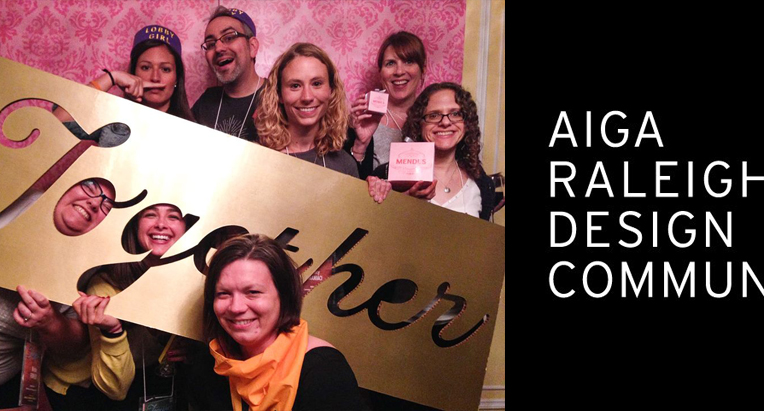 The relationships I built through AIGA Raleigh helped me sort out what my next steps were professionally. My background in the arts lent themselves to developing a graphic design skill set, but being surrounded by other designers allowed me to see that I had different strengths that set me apart from my new peers. My future was coming into focus and it was clear that I needed to shift my career to project management.
I wish it was enough that I decided I wanted to become a project manager and then – POOF – I got to be a project manager. It took a lot more elbow grease. Once I decided what my next step should be, I upped my volunteering game and threw myself into activities that would allow me to: 1) learn more about project management, and 2) get my skills in front of people who would vouch for me. This is precisely how I ended up at NMC; this and a lot of obsessive visits to their website for job listings. Now here I am holding it down with all the other crazy smart guys and gals at NMC. A reality that has only been made possible by my involvement in the local AIGA chapter.
If you think I am hitting the koolaid a little hard, I invite you to join me at our next community meeting. Witness for yourself the community our members have built.